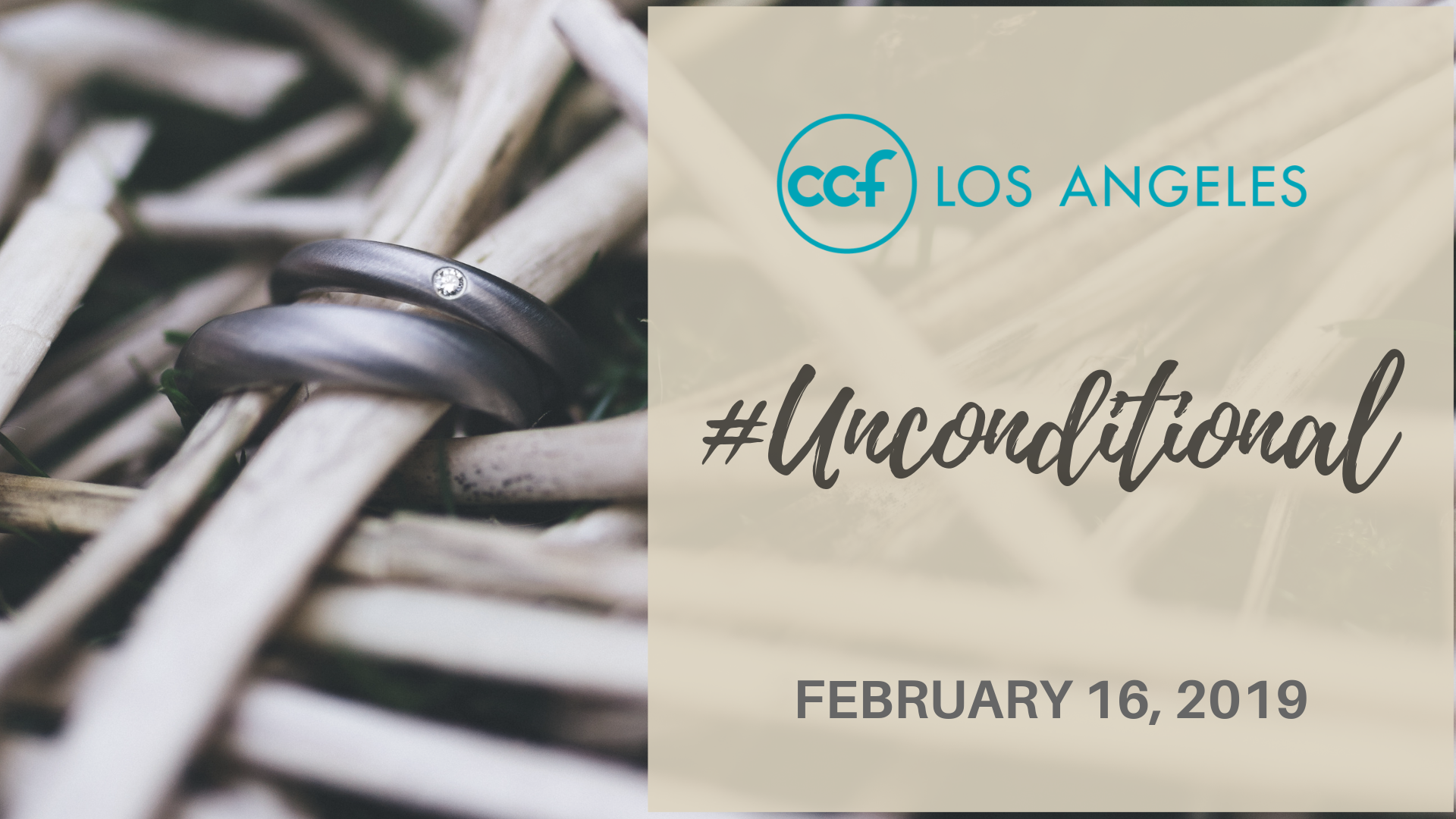 Unconditional 2019
Join us for a one-day marriange enrichment seminar.  Open to all married and engaged couples.
Date: February 16, 2019
Time: 8:30am
Price: $40/couple
Price inclusive of lunch, dinner & materials.  Childcare available for children ages 2-13.
For inquiries you can email us at info@ccfla.com.
See you there!
Childcare
Please fill up the waiver form and bring it on the day of event.
Checklist
If you will choose to leave your kids with the Childcare Team on February 16, 2019 Saturday while you attend the Couples Retreat. Please take note of the things you need to pack for the day.
Also please be reminded that your kids need to be signed in at 8 am during registration, signed out for lunch and signed back in for the afternoon session.
Please do not pack any valuables and electronics in your child's bag.
For kids 5 years to 11 years old:
drinking bottle or cup, labeled
extra clothes
a book to read, or homework
For kids ages 2 to 4 years old:
drinking bottle or cup, labeled
milk, pre-mixed and bottles labeled
favorite snacks
extra clothes
diapers
wipes
favorite toy, labeled