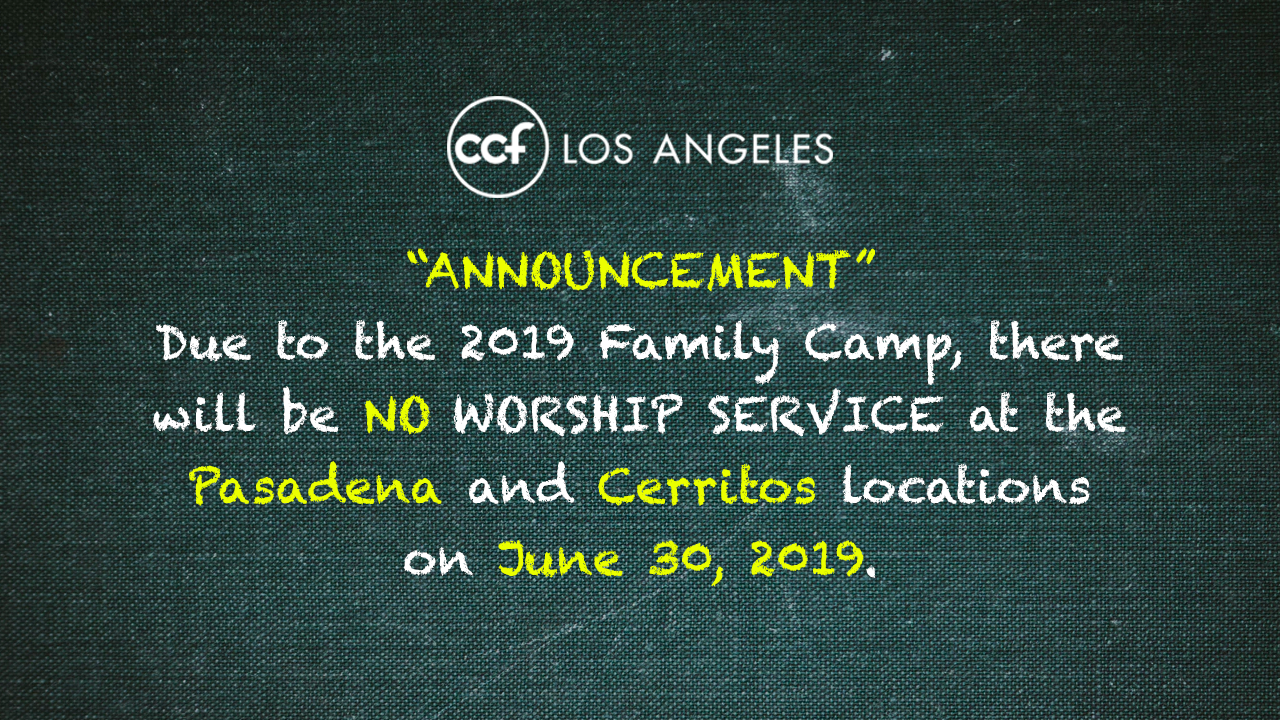 2019 Midyear Prayer and Fasting
Join us from July 10-13, 2019 for our annual midyear prayer and fasting.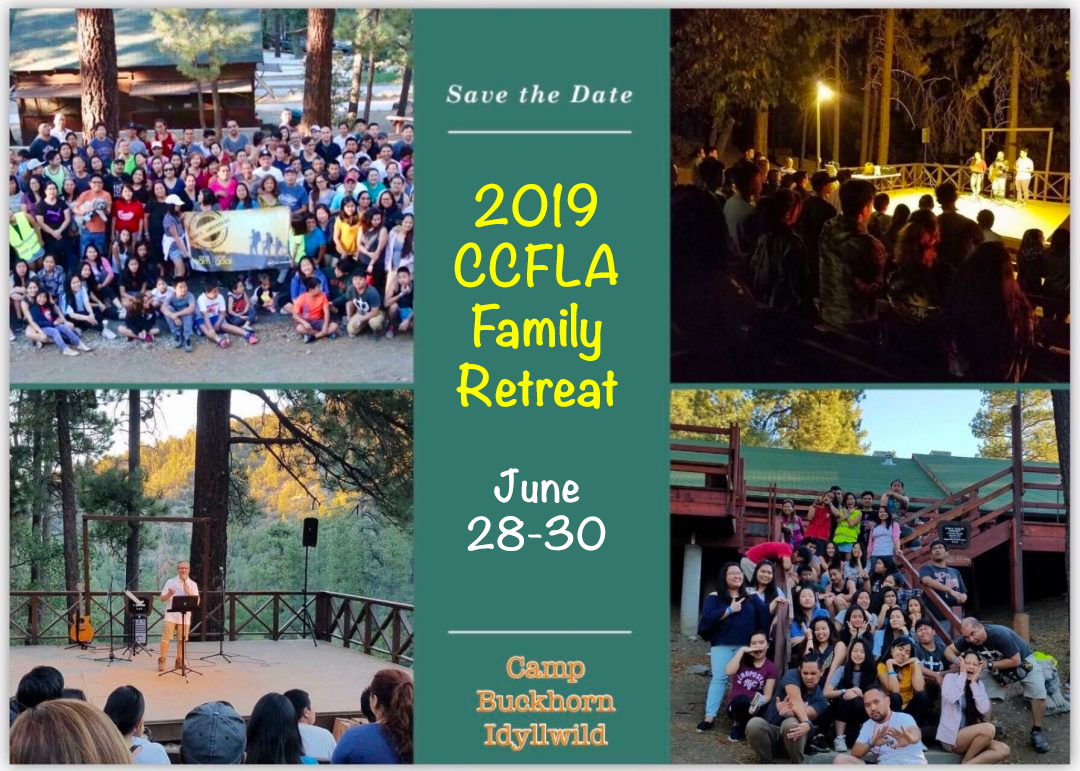 2019 CCFLA Family Retreat
See you on June 28-30 for our annual CCFLA family retreat!  Don't forget to download the checklist and the map.
2019 VBS – To Mars and Beyond
Sign up now for a 1-day Vacation Bible School on July 20, 2019 (Saturday).  Available for children ages 3-14.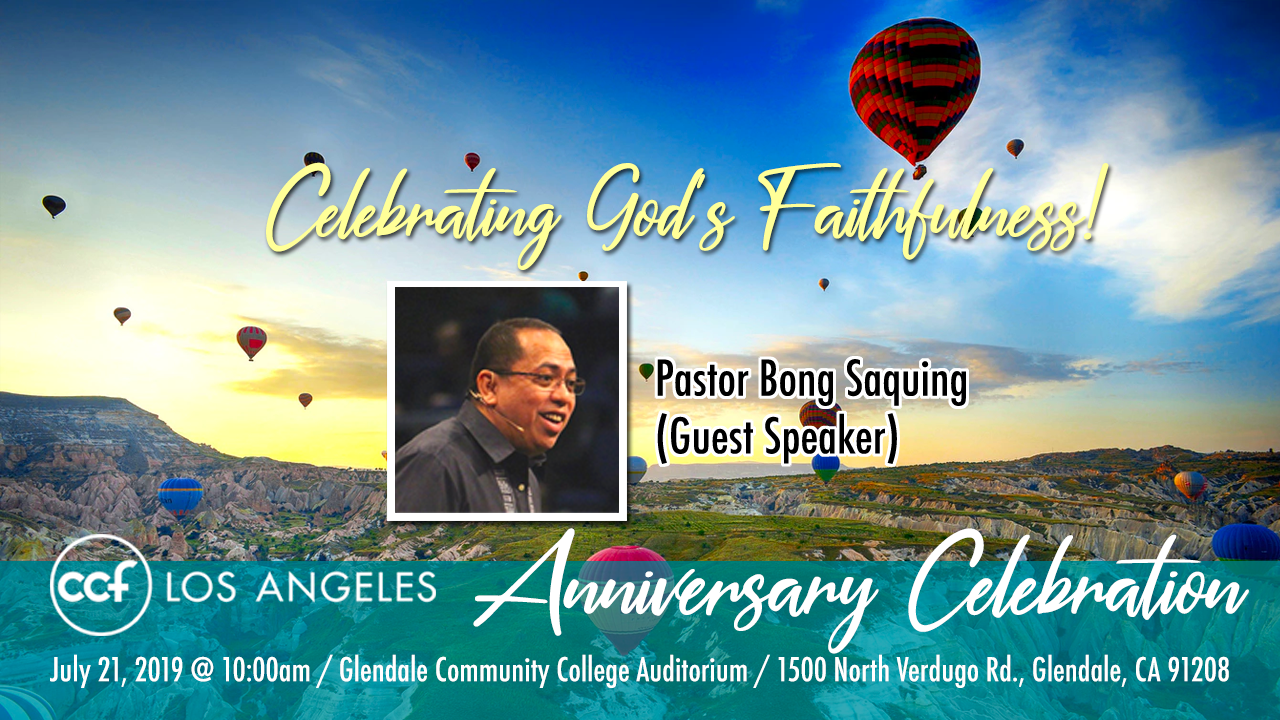 CCFLA Anniversary Celebration
July 21, 2019 / 10am at Glendale Community College Auditorium, see you there!


CCFLA in South Los Angeles
Live in the cities South of Los Angeles?  Or know anyone in the area?  Join us every Sunday for Sunday worship in CCFLA in South Los Angeles


SMALL GROUPS
We have various discipleship groups all over Los Angeles, that caters to all ages.  Feel free to reach out and join a group near you!
We also have a group catering to young professionals, college students and high school students.  For more information, check out Midweek Friends and Elevate LA.