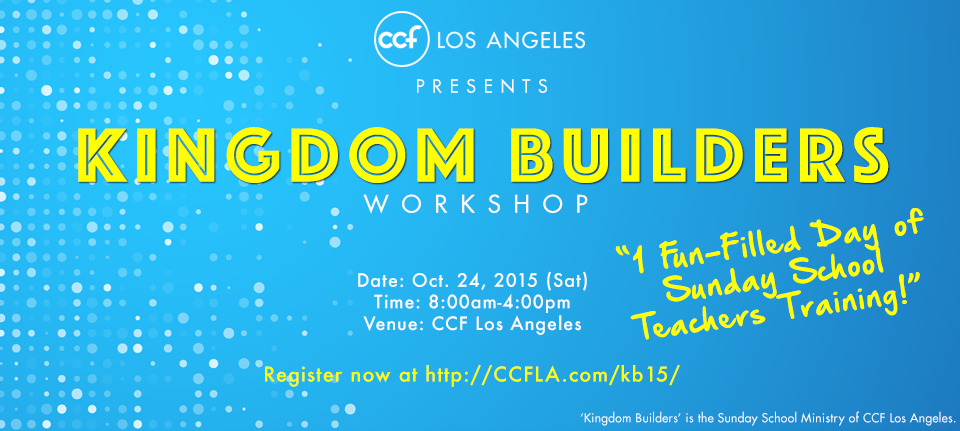 This workshop is open to those who are currently serving in the Children's Ministry, as well as for those who have a desire to disciple little children and see themselves fulfilling the Great Commission by teaching in Sunday school. We will dig deeper into what "being called to teach" really means; be trained on how to manage classrooms, and going over the curriculum and how to implement them. There will also be lots of sharing time, team building activities, and an open forum for those who see themselves pursuing the Great Commission through Sunday school.
We encourage everyone to register early for this training/workshop so that we can put you in a team for our team building activities.
For inquiries, you can approach any Sunday school teacher or Teacher Pow.