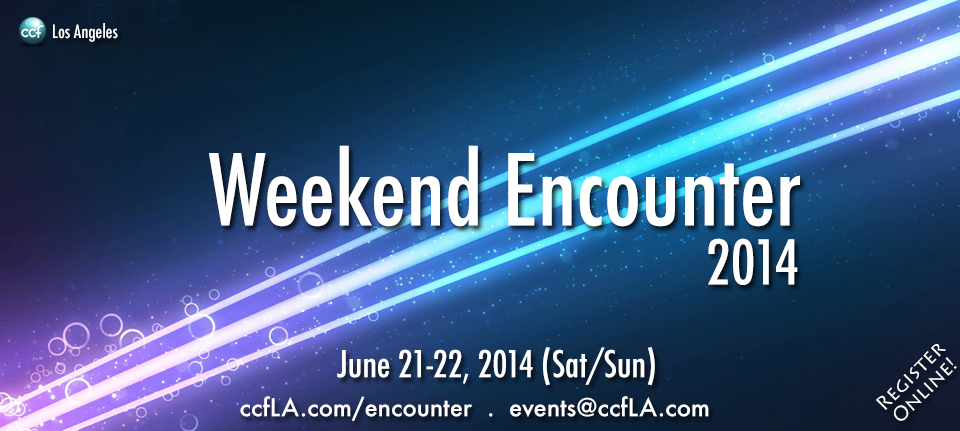 Topics
Father's Love
SIN
Cross
Exchanged Life
Commitment
Vision
Frequently Asked Questions
Q: Will daycare services be provided for the kids?
A: If you have kids, please try to find care for them during the weekend.  But in case you cannot, please let us know so that we can appropriate childcare for them.  If so, please let us know beforehand so we can prepare.
Q: Who can I ask if I have more questions?
A: Please email events@ccfla.org for further inquiries.