Pastor Peter @ CCFLA
Join us on March 3, 2019 (Sunday) with Pastor Peter Tanchi in Glendale City College Auditorium at 10am.  Check out the details page for address, and map/parking information.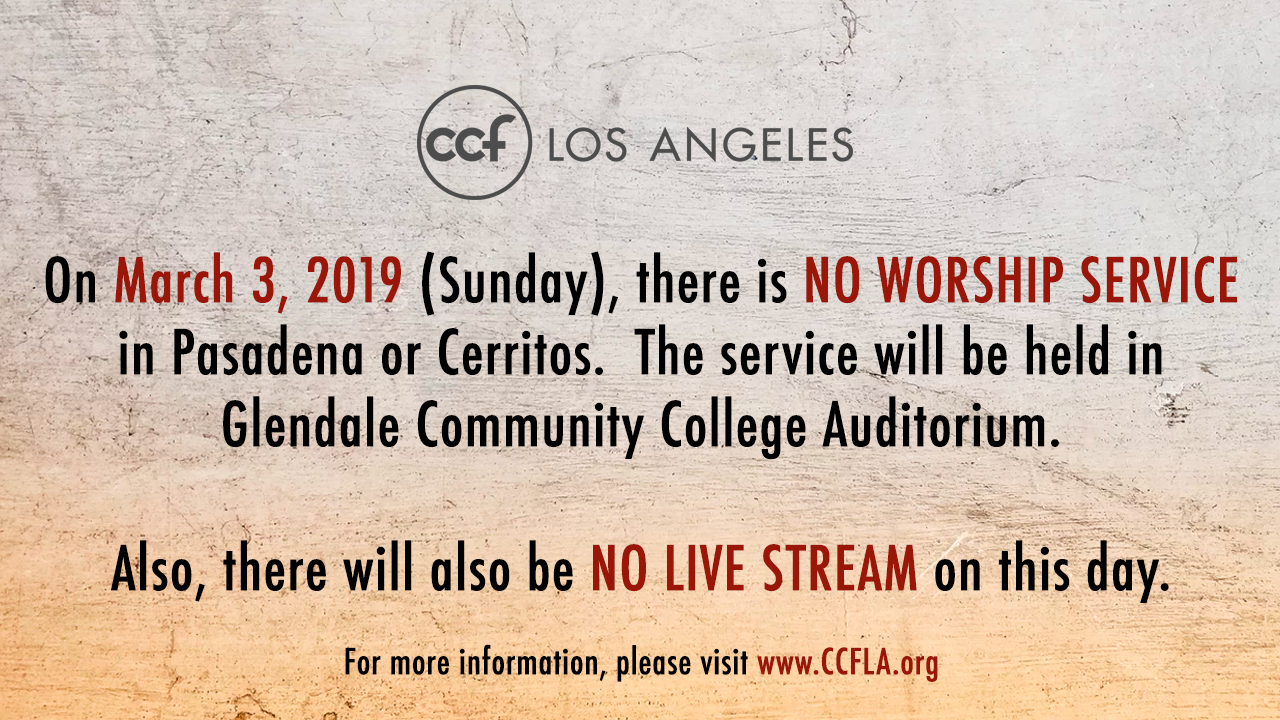 CCFLA in South Los Angeles
Live in the cities South of Los Angeles?  Or know anyone in the area?  Join us every Sunday for Sunday worship in CCFLA in South Los Angeles


SMALL GROUPS
We have various discipleship groups all over Los Angeles, that caters to all ages.  Feel free to reach out and join a group near you!
We also have a group catering to young professionals, college students and high school students.  For more information, check out Midweek Friends and Elevate LA.