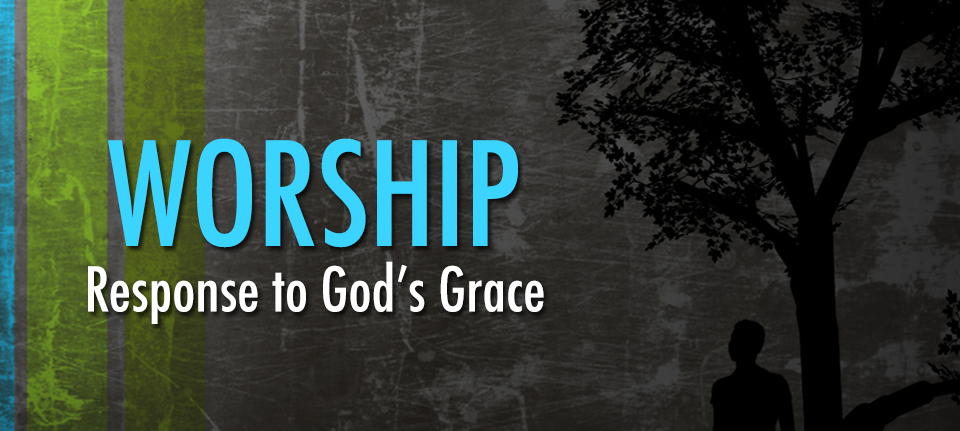 Now one of the Pharisees was requesting Him to dine with him, and He entered the Pharisee's house and reclined at the table. And there was a woman in the city who was a sinner; and when she learned that He was reclining at the table in the Pharisee's house, she brought an alabaster vial of perfume, and standing behind Him at His feet, weeping, she began to wet His feet with her tears, and kept wiping them with the hair of her head, and kissing His feet and anointing them with the perfume. Now when the Pharisee who had invited Him saw this, he said to himself, "If this man were a prophet He would know who and what sort of person this woman is who is touching Him, that she is a sinner. And Jesus answered him, "Simon, I have something to say to you." And he replied, "Say it, Teacher." "A moneylender had two debtors: one owed five hundred denarii, and the other fifty. When they were unable to repay, he graciously forgave them both. So which of them will love him more?" Simon answered and said, "I suppose the one whom he forgave more." And He said to him, "You have judged correctly." Turning toward the woman, He said to Simon, "Do you see this woman? I entered your house; you gave Me no water for My feet, but she has wet My feet with her tears and wiped them with her hair. You gave Me no kiss; but she, since the time I came in, has not ceased to kiss My feet.  You did not anoint My head with oil, but she anointed My feet with perfume.  For this reason I say to you, her sins, which are many, have been forgiven, for she loved much; but he who is forgiven little, loves little." Then He said to her, "Your sins have been forgiven."  Those who were reclining at the table with Him began to say to themselves, "Who is this man who even forgives sins?" And He said to the woman, "Your faith has saved you; go in peace."  
Luke 7:36-50
The people watching Jesus reacted to this scene believing that the woman was not deserving to be in the presence of Jesus because she was a sinner, they had forgotten that they too were sinners and were undeserving to be in His company. Fortunately for us, Jesus does not discriminate who He accepts into His presence. He accepts us as the sinners we are, but He does not allow us to stay that way. He becomes deeply involved in our lives as we begin to transform into His likeness.
What then is worship?
Worship is our response to being the recipient of God's grace. This should be our response once we receive the absolute forgiveness for our sins, once we receive the absolute grace of God. For those watching the woman, they probably felt that she was overdoing it or maybe even exaggerating her actions but to that woman who was repenting and was grateful for Jesus' mercy it was a very small expression of her gratitude to receiving grace. All that was important to her was that she had been forgiven, that she had experienced the grace of God. . . that was all that mattered to her and all she wanted to do was to worship Jesus.
Jesus then told the story of the two debtors and then He asked Simon who he thought would love more, Simon replied the one who owed more. When you realize just how sinful and undeserving you are, and just how wretched we are . . . and then realize how God has forgiven and how great the gift of grace we have received. We too, will want to love more and more. We too would want to worship more and more.
Praising is proclaiming what God has done in your life, whereas Worship is proclaiming who God is in your life, declaring God's attributes.
That is the reason why Jesus taught us to pray the Lord's Prayer. In the Old Testament, we worshipped God as Yahweh, as Jehovah. But through Jesus, we can now worship God as Abba Father. This only possible when we have that relationship with God, a relationship established by grace through Jesus Christ.
Romans 12:1-2says Therefore I urge you, brethren, by the mercies of God, to present your bodies a living and holy sacrifice, acceptable to God, which is your spiritual service of worship. And do not be conformed to this world, but be transformed by the renewing of your mind, so that you may prove what the will of God is, that which is good and acceptable and perfect. This reminds us that in worship, we offer our whole being as a sacrifice to God. This is the kind of worship that is acceptable to God.
True worship is one's response to God's grace. This is a way of life. We have been hard wired to worship so if we don't worship God, we will end up worshipping something else. We can worship our spouses, our children, our work, our possessions – all these become our idols. And these will come in between us and God. We should be wary of what we choose to worship because we will become what we worship. This is not part of God's plan for us – His plan for us was to have a relationship with Him, to grow more intimate with Him, to be transformed and conformed into what God's will for us is.
Our greatest form of worship is to worship with our whole being. 1 Corinthians 10:31 says Whether, then, you eat or drink or whatever you do, do all to the glory of God. It is when we choose to live a holy life that the people around us will see that there is a God.
There are several types of worship: preaching, praying, partaking of the Lord's supper, giving, and singing.
The bible tells us where your treasure is, there your heart is also (Matthew 6:21). It is also unusual to come across people who are givers, unless they have been touched by the Lord, because be nature man is selfish. We usually only give when we know that we will receive something. That is why in the Book of Malachi we were commanded to give 10% as our tithes.   In the New Testament however, we are commanded to give from the abundance of our heart. God looks at the willingness of the heart.     Even if we give and give but our hearts are far from God, God will not honor our giving. That is why when we give, God looks at the heart. When we give to God, it has to be something that will cost us. We do not give from our excess or from our leftovers. We give God from the first fruit. This is the Principle of First.
Give God something that will cost us – give God your heart. This is the acceptable sacrifice. This is the acceptable worship.
In this chaotic world, the grace of God abounds. . . this is because He wants us to return to Him to worship. Worship is a response to who God is. To acknowledge who God is, to remember how great and majestic our God is, to wonder at His greatness and power, to stand in awe of His beauty and splendor . . . to be humbled by His love and grace, to realize how unworthy we truly are . . . then we will truly come to understand how we should worship. . . to come before Him in humility and surrender. . . willing to be transformed and conformed. . . to be molded and crafted into the masterpieces that we have been destined to be.