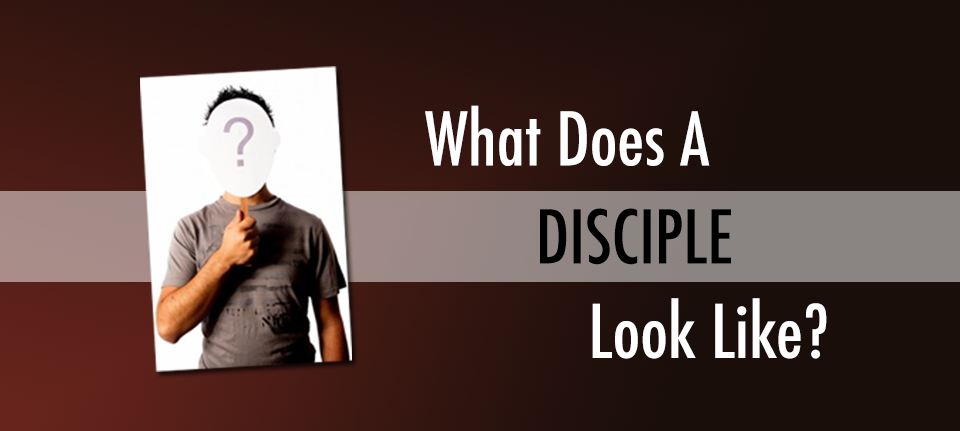 "And Jesus came and spoke to them, saying, "All authority has been given to Me in heaven and on earth. "Go therefore and make disciples of all the nations, baptizing them in the name of the Father and the Son and the Holy Spirit, teaching them to observe all that I commanded you; and lo, I am with you always, even to the end of the age."       
Matt 28:18-20
 We all know this verse and have probably memorized it by now.  This as we know is our marching orders here at CCF.  But the question now is:  How do we know who is a disciple?  What does he look like?
1 Peter 2:11-12   says Beloved, I urge you as aliens and strangers to abstain from fleshly lusts which wage war against the soul. 12Keep your behavior excellent among the Gentiles, so that in the thing in which they slander you as evildoers, they may because of your good deeds, as they observe them, glorify God in the day of visitation.
This is a reminder to us that we should be aliens and strangers here in this world knowing that this is not our home and we are merely passing through it.  This life we are living is just a launching pad to eternity.
The verse emphasizes that we should "keep our behavior excellent among the Gentiles" so that they can see Jesus Christ in our lives.  People should be able to know that we are Christians not because we have told them so, but because they see it manifested in our lives.
Most of us believe that when we come to faith in Jesus Christ, that is enough.  But it isnt — we have a higher calling.  We are called to become a new creature in Christ (2 Cor 5:17). We cannot be content to stay the way we are because although God accepts us as we are, He will not be content to leave us like that.  We are constantly being molded and transformed to conform into the image of His Son, Jesus Christ.
Christianity is just the beginning, discipleship is the process by which we become more Christ-like and live out our Christianity.
How can people tell we are disciples of Christ?
1. People can tell that we are disciples if we ABIDE.
John 8:31-32
"Jesus therefore was saying to those Jews who had believed Him, "If you abide in My word, then you are truly disciples of Mine: and you shall know the truth , and the truth shall make you free."
abide in Greek is meno, which means to stay in a given place, state, relation; to continue, to dwell; to endure.
We are disciples if we continue in the Word of God.
We don't do in order to abide, we abide that is why we do it.  We do this because we are Christians, not the other way around.  My behavior, my actions are an outflow of my personal relationship with Jesus Christ.  We are to live moment by moment in obedience to God's Word.
2. People can tell we are disciples if we LOVE.
John 13:34-35
"A new commandment I give to you, that you love one another, even as I have loved you, that you also love one another.  By this all men will know that you are My disciples, if you have love for one another."
we have to be able to love not just the loveable but also the unloveable.
This is how we can prove to the world that we are disciples, when we can love others despite of and inspite of.
Loving one another also includes forgiving one another.  It is when we can share the love of Christ to others that men will know that we are disciples of Christ.
3. People can tell we are disciples by the FRUITS we bear.
John 15:8
"By this is My Father glorified, that you bear much fruit, and so prove to be My disciples."
we cannot claim to be Christians or disciples if we do not produce good fruit.  That is why the Apostle Paul reminds us that we must constantly examine ourselves if we are in the faith or else we will fail the test.
Our production of fruit should be ongoing and not just a one time thing.  And if we are to go on producing fruit, we also have to be constantly pruned so that we can continue to produce even more fruit.
Prunning may be a painful and difficult process for us but we must keep our eye on the goal.  We are being pruned so that we may bear more fruit.