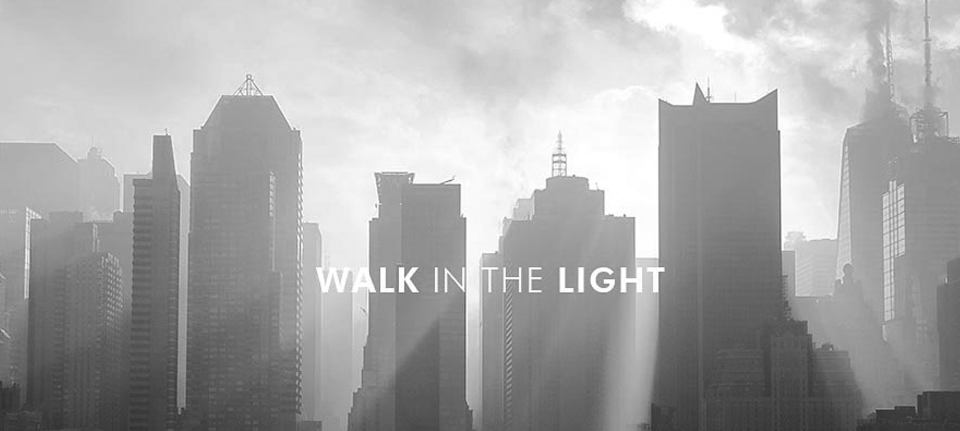 " This is the message we have heard from Him and announce to you, that God is Light, and in Him there is no darkness at all. If we say that we have fellowship with Him and yet walk in the darkness, we lie and do not practice the truth; but if we walk in the Light as He Himself is in the Light, we have fellowship with one another, and the blood of Jesus His Son cleanses us from all sin."
1 John 1:5-7
 Confession is not begging, rather it is to agree with God that what we have done is a sin against Him and that we are thankful that through Jesus Christ our sins are forgiven.  Knowing God is walking in the light.  If you walk in the light, you have nothing to hide and fear. In the light, there is transparency, honesty and intimacy.   If we have Jesus Christ as our Lord and Savior, we are no longer in the dominion of darkness but rather we have been transported into the kingdom of light.  Walking in the light doesn't mean perfection. It means seeing things in God's perspective. If you stumble while walking, you should not make excuses or blame others. You should confess your mistakes to God.
1 John 2:3 reminds us that walking in the light is not just head knowledge but rather practice what we know.  If we love Him, then we will obey His commands.  Remember God's love language is OBEDIENCE.  To walk in the light is neither a license to sin nor a denial of sin. It is a sincere decision to obey God moment by moment. You will still sin, but you can experience forgiveness and restoration of your fellowship with God through Jesus Christ. He is your propitiation, the satisfactory payment for all your sins (1 John 2:1-2). Therefore, you can claim His promise in 1 John 1:9 that He is faithful to forgive and cleanse you from all unrighteousness.
Learning from King David
David is greatly known for his victory over Goliath.  He is also remembered for his adultery with Bathsheba.  But his worst sin was his pride. Satan had a plan.  He moved to tempt David, and David succumbed.  He ordered a census made so that he would know how vast his army was.  His security moved from God to the number of his soldiers.  And because of this God was displeased.  David admitted his sin and God forgave him.    This we have to remember about sin.  We will be forgiven, but we cannot escape the consequences of our sin.
David accepted responsibility for his sin.   "For those whom the Lord loves He disciplines, and He scourges every son whom He receives." (Hebrews 12:6)   Charles Spurgeon said, "God does not allow His children to sin successfully." Discipline is a sign of love.  Because you will only correct the ones you love.  God will not let you fall into sin but He will not let you destroy your life.   King David humbled himself to God, admitted his sin, assumed responsibility, accepted the consequences and returned to God.   In 1 Chronicles 21:8, we see David advance by faith.
This is how we should walk in the light:  first we have to admit our sins, then accept the responsibility and the consequences of our sins then we should advance in faith and by faith.
David had no idea what this land would become in the future. Years after his death, his son Solomon built the house of God on this site (2 Chronicle 3:1). A thousand years later, Jesus Christ died in this same place.
We have to remember that is is not impossible for God to turn our failures into blessings.
ADMIT YOUR SIN
ACCEPT YOUR RESPONSIBILITY
ADVANCE BY FAITH
How do we Walk in the Light?
1. Beware of your enemy
– do not be deceived (2 Cor 11:14)
2. Keep your light strong
– know God's word (Psalm 119:105)
3. Be with people of light
–  be in a discipleship group (Proverbs 27:17)
4. Bring light into the world
– share the Gospel of Jesus (Matthew 5:14-16)
God raised David to be the king of Israel for David was a man after His own heart. David walked in the light, served the purpose of God in his own generation, and finished well.