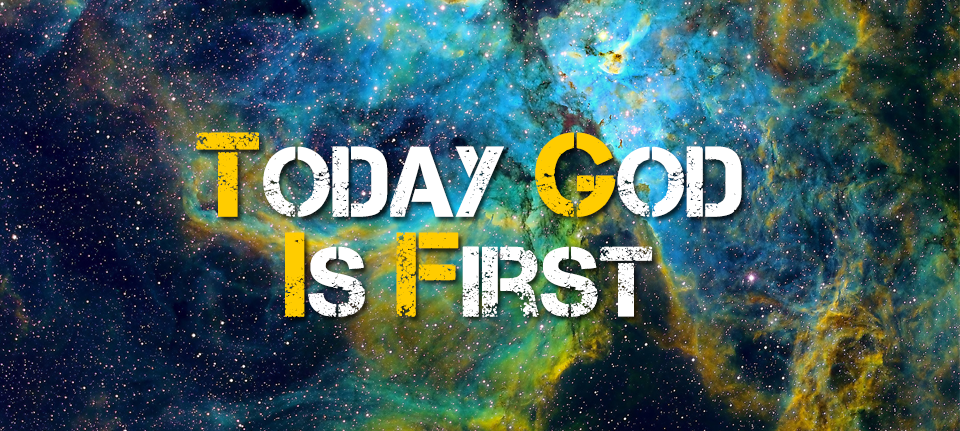 God's vision for the Israelites was to free them from bondage at the hands of the Egyptians.  And so He called Moses.  He told Moses that He has seen the affliction of His people at the hands of the Egyptians and I am going to bring them to a good a spacious land flowing with milk and honey.  Any other person would have been passed on this and come up with all sorts of excuses just to escape doing God's will.  But this is God's vision. . . God's plan and not ours, so He will make sure that it will come to pass.
In our Scripture today, we are at the point that after 40 years in the desert, the Israelites are now ready to enter the Promised Land.  This land has already been given to them, He had said that the land was theirs all they had to do was possess it.  They were told to take possession of the land.  they come first to the city of Jericho. Jericho fell and they took possession of the land.  They were supposed to wage war against the second city, Ai and so they sent 3,000 men went to take possession of Ai. But this time they failed.  36 men of their number died and the rest were discouraged — let us look at Joshua 6.
Most military commanders would plan out his attack.  He would strategize his armies strength and weaknesses.  But God plans were different.  They were not based on human understanding of warfare — God's instructions were2 The Lord said to Joshua, "See, I have given Jericho into your hand, withits king and the valiant warriors. 3 You shall march around the city, all the men of war circling the city once. You shall do so for six days. 4 Also seven priests shall carry seventrumpets of rams' horns before the ark; then on the seventh day you shall march around the city seven times, and the priests shall blow the trumpets. 5 It shall be that when they make a long blast with the ram's horn, and when you hear the sound of the trumpet, all the people shall shout with a great shout; and the wall of the city will fall down [a]flat, and the people will go up every man [b]straight ahead."
Although God's plan did not make sense, Joshua still obeyed — and because of their obedience they were able to take possession of Jericho.
But the Israelites were unfaithful, in particular Achan.  The reason why the Israelites were not able to defeat the second city Ai was because there was sin in the camp.  Achan was tempted by the plunder and chose to keep some for himself.  When Joshua confronted Achan, he confessed his sin.  Joshua then ordered that the plunder be taken, Achan's sons and daughters and all his belonging to be taken to the valley of Achor and they were stoned to death. (Joshua 7: 16-26) Because of the sin of one man, his entire family died with him.  All sin has collateral damage.  One sin affects a lot of people. One sin is enough to contaminate a whole batch.  Paul writes a little yeast puffs up the whole dough.
So what was different with the battle for Ai?  There was sin in the camp and they did not pray.  They did not consult God.  In Joshua 7:2, we can clearly see that they did not consult God.  They did not know at that time that there was sin in the camp, and often when there is sin we chose not to pray.  This can be either because of pride or maybe embarrassment that we have sinned. . . or maybe fear that God might not listen to you.  These thoughts and beliefs are lies from the devil . . . and will just draw us further away from God.  But God says to just call upon Him and He will answer. (Psalm 91:15)
There are three reasons why the Israelites lost at Ai:
There was sin in the camp.
They did not pray.
They had become proud.
Often times we too become guilty of  this – becoming presumptuous when it comes to God.  Believing that since God had done it before in Jericho, He will automatically do the same for Ai.  We tend to forget that in everything, we have to continue to obey and pray.  We tend to forget that in all our planning, the most important factor is that we have God in our midst.  But as long as there is sin, and as long as we don't pray, and as long as we succumb to the sin of pride. . . we cannot please God.  And if God is not pleased, then His presence will not go with us.
The root of the problem is this – – – They did not put God first.
Think of it – if Achan had not put God first, then he would have stolen the devoted things.  If Joshua had put God first, he would have prayed first before sending out spies to Ai.  If the Israelite spies had put God first, then they would have not become overconfident in themselves and instead depended on God's power and presence in order to take possession of the land.
So why then did they not put God first?  It is simply because they did not love God enough to put Him first.
God should always be first in our lives.
This is love: not that we loved God, but that he loved us and sent his Son as an atoning sacrifice for our sins. 11 Dear friends, since God so loved us, we also ought to love one another. 12 No one has ever seen God; but if we love one another, God lives in us and his love is made complete in us.  1 John 4:10-12
God sacrificed the life of His one and only Son, Jesus Christ to appease His own anger towards our sin.  When you say you love somebody, there is a required accompanying action.  It is impossible to declare your love for someone and be passive about it.  It is when we embrace the truth of God's love and allow this love to change us that we are able to love one another.  If people around us see that we love God and everyone around us, even if they have not seen God they have a glimpse of what and who God is through our love for God.   Since eternity past until eternity future, He has loved us.  The concept of love exclusively comes from God.
Know the love of God, experience the love of God, share the love of God – that is the gospel made complete in us.