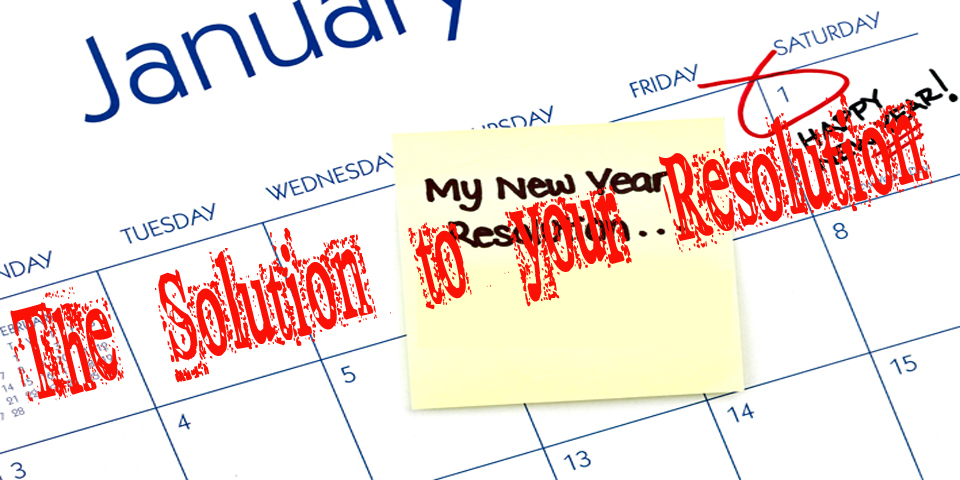 Brethren, I do not regard myself as having laid hold of it yet; but one thing I do: forgetting what lies behind and reaching forward to what lies ahead, 14 I press on toward the goal for the prize of the upward call of God in Christ Jesus.
Philippians 3:13-14
Tradition dictates that at the start of the New Year, we take a few minutes a write down our New year's resolution list — have we made our list for 2013?  But the more important question is — at the end of each year have we fulfilled our resolutions?
It begins with a PROPER VIEW OF OURSELVES AND OF GOD.
The apostle Paul writes in Phil 3:13-14 " I do not regard myself as having laid hold of it yet".  What does this mean?  What is the attitude that Paul wants us to learn from him?
By the world's standards, he could say he has made it (v 4) and he continues to enumerate all the things that he could possibly boast of.  But in spite of all these he says in verse 7 But whatever things were gain to me, those things I have counted as loss for the sake of Christ .
This is the attitude we must take on in order to have a proper view of ourselves and of God.  He says that all those things that to others may mean boasting rights, to him they were nothing, they were trash, a loss as compared to an intimate relationship with Christ.
He is telling us that God is not concerned about what we do but who we are in Him.  That is why character development is more important than ministry work.
Beyond all the so called achievements we may have in life whether in our secular life or ministry life — in the end the only important question is : Who are we?  And Who are we in God?
After developing a proper view of ourselves and of God, the next thing we should have is a PROPER VIEW OF OUR GOAL.
Paul encourages to keep at it and not to give up — to focus our efforts on doing just one thing.  . . And what is this one thing?  He says in 1 Corinthians 10:31 Whether, then, you eat or drink or whatever you do, do all to the glory of God.
The next logical question then is How?  We should have a PROPER STRATEGY.
1. Learn from the Past.
* Paul tells us to forget what lies behind.
* The past is the past, but we can learn from every ache and pain otherwise they will all be for nothing.
* Biblical forgetting means: to no longer be influenced by or affected by the past; to break the power of the past by living for the future
* Similarly, the Old Testament was written for us to learn from.  Romans 15:4 tells us that it was written for our instruction so that through perseverance and encouragement we might have hope.
2. Live in the Present
* Paul tells us to keep reaching forward to what lies ahead.
* To take advantage of opportunities now and not to put off for tomorrow what you can do today.
* Let us not fall into the trap of putting God in a box — we should learn how to listen to His answers to our prayers.  They may not always come in the thunder and in the fire. . . Maybe He is speaking to us in a whisper.
* We often cry out to God grumbling and complaining that He doesn't answer our prayers, when in fact God is telling us that we should move forward. (Exodus 14:15).  We will never know what opportunities God is opening up for us if we do not stick out our necks and allow ourselves to be vulnerable.
3. Look forward to your heavenly reward.
* Like Paul, we should focus all our energy and efforts to gain the prize of the upward call of Christ Jesus.  That our ambition should be to please God. (2 Cor 5:9)  we do this because God is a rewarder.  And when the day of judgment comes, He will award those who have pleased Him with crowns of righteousness.
* We have to constantly remember that the Christian life is not difficult, rather it is impossible but the benefits are out of this world.