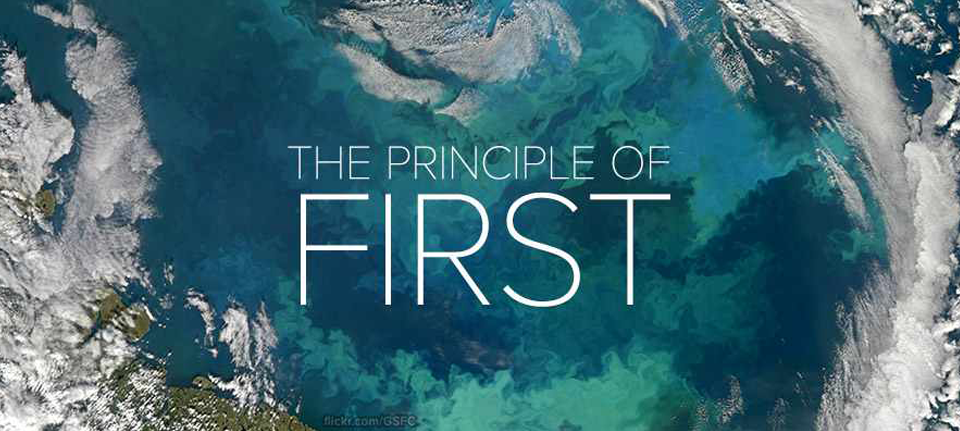 When God is first in your life, everything will come in order. You have to put Him first so that God will bless you even in the midst of problems.
1. The Firstborn Must Be Sacrificed or Redeemed (Exodus 13)
The principle of firstborn in the Scriptures points to Jesus. The clean must be sacrificed so that the unclean can be redeemed. Jesus, the clean, is the firstborn who was sacrificed to redeem us, the unclean.
This principle of firstborn represents our tithe, the first 10% of our fruits. When we tithe, God blesses the 90% we keep to go further than the 100% we would have had without tithing.
Tithing is a test of whether or not you will bring what belongs to God. Without faith, you cannot please God. Having faith is bringing the tithe back to God. It does not take faith to pay the bills before you give your tithe.
2. The Firstfruits Must Be Offered (Proverbs 3:9-10)
Abel brought the first of his flock, and God accepted it. But Cain brought a fruit of the ground, so God could not accept it (Genesis 4:3-5). God accepts only the firstfruits because He should always be first. He cannot be second and cannot accept what is second. That is outside His character.
Tithing is not giving. God said the tithe is His. You cannot give God something that belongs to Him. Tithing is returning, while offering is giving over and above the tithe.
3. The Tithe Must Be First
Your tithe is the first 10% of your income, the first to leave your hand, your checkbook or ATM. You may have allocated 10% of your income for your tithe, but whatever you paid first, that takes God's part.
All His
When you faithfully tithe, God will pour out His blessings on you. When your children ask you why you must always give the growing first portion of your finances to the church, tell them that if not for God, you wouldn't have what you have and become who you are today. Therefore, you can gladly give to God the firstfruit of your income (Exodus 13:14).
When God said "It is Mine", He seriously meant that the first belongs to Him. God is first, and the first is His. When we know and acknowledge this, we readily bring to Him our firstfruits. After all, all that we have is His.