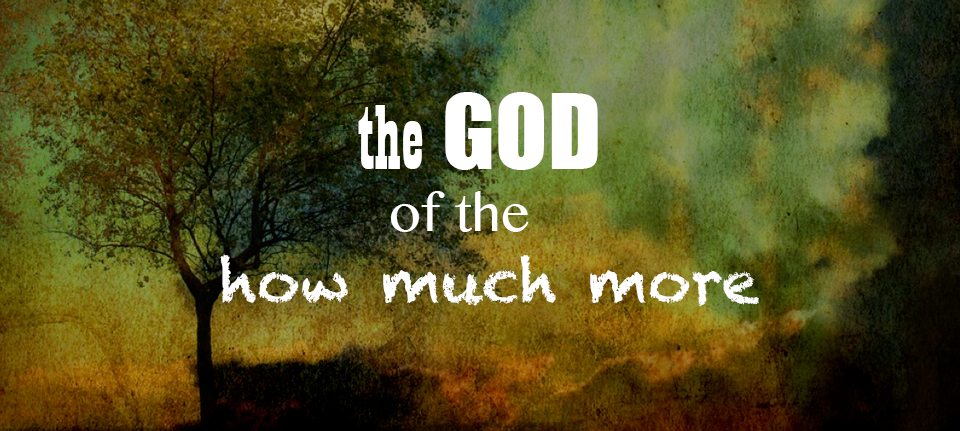 Now to Him who is able to do far more abundantly beyond all that we ask or think, according to the power that works within us."
Ephesians 3:20
  What we think about God is the most important thing about us. It will affect our behavior, our disposition, and our eternal destination.
Most of us live defeated lives because we are satisfied with so many little things that pale in comparison to what God can truly do in our lives if we do not limit Him. How do we limit God?
Ephesians 3:20 reminds us that God can do "far more abundantly beyond that we ask or think".  We often put God in a box that is why we are unable to see His abundance and His great power in our lives.
But how do we limit God?
We limit God by our unbelief.
In Mark 9, we see a story of a man with a demon possessed child.  He had brought his child to the disciples, but they were unable to help him.  The disciples believed in Jesus, but even though they had been given the power and the authority to cast out demons, they still could not do it.  Jesus tells them in verse 29 " This kind does not come out except by prayer."
The father too did not totally believe that his son could be healed, that was why he asked Jesus to help his unbelief.
Many times we tend to put more faith in ourselves and in our abilities than in Jesus.  Relying on ourselves limits what God can do in our lives.
We limit God by our prayerlessness.
God has already invited us to come to His throne of grace in the name of Jesus. Our prayer life is a barometer of our spiritual life. How can we pray to God if we do not know who He is in the first place?
Jesus tells us in Luke 18 that we are supposed to pray at all times so that we do not lose heart.  Prayer then isnt for God, it is for us so that we keep our focus on God.  Prayer encourages us to keep on persevering, so we do not become discouraged and we do not lose heart.  Our belief in God and our knowledge of the spiritual world, impacts our prayer life. We pray or do not pray according to our belief.
 We limit God by our discouragement.
Don't give up too soon. It is through prayer in the difficulties in life that God oftentimes molds your character and transforms your life and of others.
Do your part in a difficult situation that of which is within your control i.e your perspective, temper, reactions or choice of words. Anything outside your control, leave to the Lord. Do not think you're smarter than God and insist on your way, if you do, you only limit God's power. Let go and let God.
Our God is a God of the how much more.
Do not limit God. He is more powerful than your bitter past and your present problems. Turn away from worthless things and temporal pleasures, they will soon fade and be gone forever.  At the end of your life, what seem to be important like prestige, position, power, possession and pleasures becomes nothing compared to the priceless riches that God has given you for eternity.  God has an amazing plan for you. Do not limit God with unbelief, ignorance, prayerlessness and discouragement.  He has set before you much more than any of the valuables of the world, and far beyond than what you could imagine or measure according to His glorious riches in Christ Jesus.  It will take eternity to know our infinite God, so why limit Him to do the unthinkable and make the impossible happen? Our pursuit to know God a little more each day will release His unlimited power in our life.