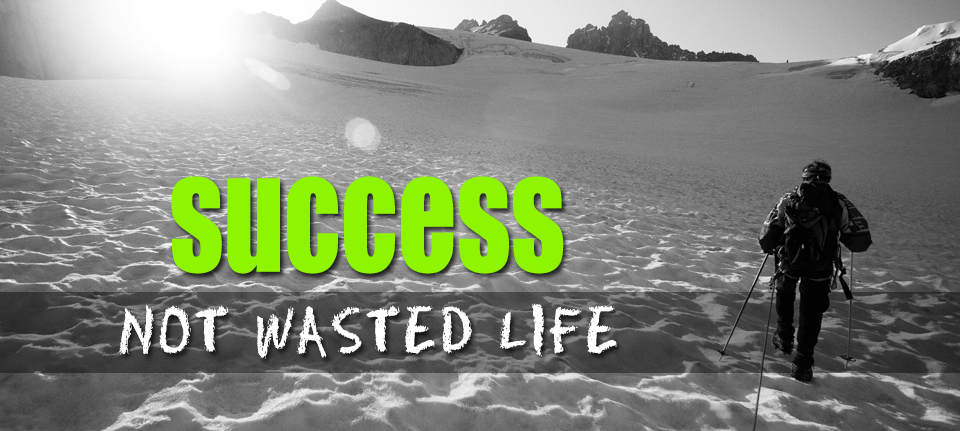 28 And we know that in all things God works for the good of those who love him, who have been called according to his purpose. 29 For those God foreknew he also predestined to be conformed to the image of his Son, that he might be the firstborn among many brothers and sisters. 30 And those he predestined, he also called; those he called, he also justified; those he justified, he also glorified. 
Romans 8:28-30
This is one of the more favorite verses — but do you truly understand what it means?
AND WE KNOW THAT IN ALL THINGS – this should be our foundation of faith – a knowledge that in ALL things, whether good or bad, whether in victories or failures, whether in success or trials. He is concerned with every detail of our life, even the smallest uninteresting miniscule aspect. He is concerned with EVERYTHING.
GOD WORKS FOR THE GOOD OF THOSE WHO LOVE HIM – that in ALL situations God is working for what is good for us. Sometimes what God deems is good and necessary for us is not the same as our understanding of what we need and what is good for us, but if we truly love Him and in our love for Him – obey His commandments, God will continually work for what is His best for us. If we want God to be glorified in our life, let us allow God to do the work – in us and through us.
CALLED ACCORDING TO HIS PURPOSE – we know that we were created for a reason. A reason, a purpose set aside for us from the day we were conceived. This purpose – is HIS PURPOSE. Our calling, His purpose for us is for us to have a personal relationship with Him. We are after all ―a chosen people, a royal priesthood, a holy nation, God's special possession, that you may declare the praises of him who called you out of darkness into his wonderful light. (1 Peter 2:9) No matter what our experiences are, no matter who we are – God has moved us out of darkness, out of sin and into the light. His ultimate purpose for us is for us to be saved.
FOR THOSE GOD FOREKNEW – Jeremiah 1:5 ―Before I formed you in the womb I knew you, before you were born I set you apart; I appointed you as a prophet to the nations." We are called to be the prophets of today, the chosen ones who will share the good news of God's grace and love to those who are still in the dark. It is our mission, our task, our calling to "Go and make disciples of all nations, baptizing them in the name of the Father and of the Son and of the Holy Spirit, 20 and teaching them to obey everything I have commanded you." 
HE ALSO PREDESTINED TO BE CONFORMED TO THE IMAGE OF HIS SON – even before we were born God has already predestined us, we have all been chosen to be molded and chiseled into the image of Jesus Christ. It is through our transformation that other people will know that there is a God. . . there is a God who loves us, a God who has chosen to save us, a God who is constantly and intricately involved in the lives of the people he loves.
THE STORY OF JOSEPH, THE DREAMER (Genesis 37-45) 
Seven Crises in the Life of Joseph
He was . . .
A. Hated by his brothers (Gen. 37:1-17):
B. Thrown in a pit (Gen. 37:18-24):
C. Sold into slavery by his brothers (Gen. 37:25-36):
D. Forced to work as a slave for Potiphar, Pharaoh's chief bodyguard (Gen. 39:1-6):
E. Targeted for Seduction by Potiphar's wife (Gen. 39:7-20):
F. Sent to prison unjustly for refusing the advances of Potiphar's wife (Gen. 39:20-23):
G. Asked to interpret Pharaoh's dream (Gen. 41:15-16):
Joseph had every ―right‖ to be bitter with God and yet inspite of everything he went through Joseph remained faithful. . . that is why several times in the book of Genesis we see the phrase ―the Lord was with Joseph‖. Despite the trials that Joseph encountered, he continued to live a Christ-like life. In whatever situation he was in, Joseph continued to be faithful to God, he continued to serve – to do his best in service to his earthly masters and to the Lord. . . so that the presence of God was evident in Joseph's life and he found favor among the people he came in contact with . . . and later he found success. His success was not because of his own efforts but rather because Joseph remained in the Lord and with the Lord, and as a result of his relationship with God, Joseph was blessed — and he in turn was able to bless others.
Joseph trusted and depended in the Lord . . . so that he was able to say ―You intended to harm me, but God intended it for good to accomplish what is now being done, the saving of many lives.‖ Genesis 50:20
We must learn from Joseph's example. To remain faithful to God in everything. . . in the same way that Joseph was. When trials and problems come our way, we have to believe that God is involved and intricately concerned with our life. . . our day to day troubles, our minute to minute worries. . . but we on the other hand must also do our part. We have to continue to strive to grow in our Christ-likeness. . . moment by moment, day by day. . . so that with God's molding and guidance, His presence will become evident in our lives and we can radiate the light of Jesus Christ. We have been blessed so that we in turn can become a blessing to many others.
We can only have a successful life if we continue to stay in the path that has been set by the Lord for us. We can only have a successful life if we continue to draw closer and more intimately with Him. We can only have a successful life if we continue to grow and enjoy our transformation into Christ. . . humble and selfless.
We may believe that we have so many wasted years, so many wasted opportunities, so many mistakes . . . too many times in our past, we have not only stumbled but have fallen flat on our faces, falling into the lowest of the lowest points. . . but remember our God is a god of not just second and third chances. . . He is a faithful God, unchanging, and persistent in His love and yearning for us. And like Joseph, He can turn all those ―bad things‖ into something that will give Him glory. When God called us, we became a new creation – and since God cannot make anything ugly – all the ugliness in our past life will become something beautiful, something that will give Him glory. . . something that – when other people will look at – they will know that our God is merciful and loving.
All these can only be possible if we allow ourselves to be driven and led by the Holy Spirit. If we allow ourselves to be molded, chiseled and transformed. "What I'm getting at, friends, is that you should simply keep on doing what you've done from the beginning. When I was living among you, you lived in responsive obedience. Now that I'm separated from you, keep it up. Better yet, redouble your efforts. Be energetic in your life of salvation, reverent and sensitive before God. That energy is God's energy, an energy deep within you, God himself willing and working at what will give him the most pleasure." (Philippians 2:12-13 Message) 
It is not by our own efforts, not by our own doing that we can even desire to
to be Christ-like. It is only by the power of the Holy Spirit that we can become transformed and conformed into the image of Christ-likeness.