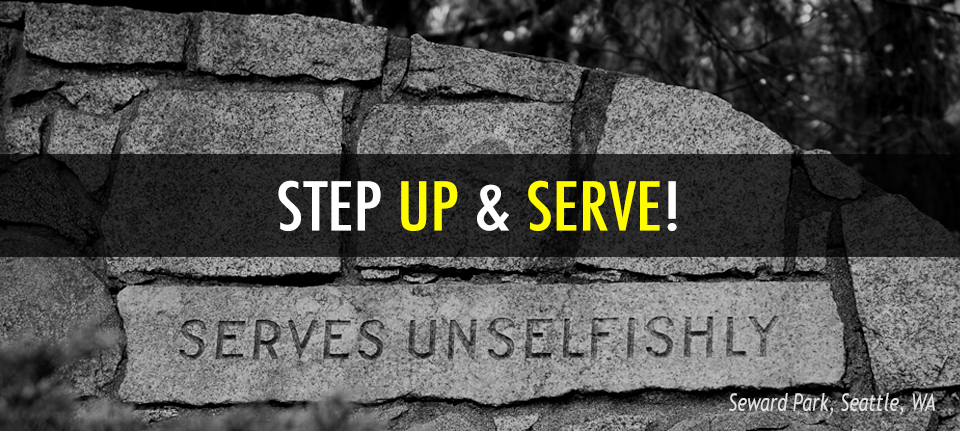 "For by grace we have been saved through faith; and that not of yourselves, it is a gift from God, it is a gift from God; for we are His workmanship, created in Christ Jesus for good works, which God prepared beforehand so that we would walk in them."                                  Ephesians 2:8 and 10
 Joshua took over after the death of Moses.  It was during his time that the Israelites finally entered the promised land.  When Joshua first took the role, he was scared.  He had just loss his leader, his mentor and his friend.  He knew it would be a great challenge to serve God, but he had to step up and serve.  In his fear, God commanded him "Have I not commanded you?  Be strong and courageous.  Do not be afraid; do not be discouraged, for the Lord your God will be with you wherever you go."  (Joshua 1:8)  In the same way, when the challenge is laid before us, let us look to the Word of God for courage and strength. . . And follow the example of Joshua.
Joshua was also these instructions " but be very careful to keep the commandment and the law that Moses the servant of the Lord gave you: to love the Lord your God, to walk in all His ways, obey His commands, to hold fast to Him and to serve Him with all your heart and all your soul." (Joshua 22:5)
There were four instructions given in this message:
1. Love God
2. Walk in His ways and obey His commands
3. Hold fast to Him
4. Serve Him with all your heart and all your soul
This is the challenge given to us today.  During these troublesome times, we are challenged to STEP UP and SERVE GOD.  To imitate Joshua, that despite his fears and uncertainties, he stepped forward and took the challenge relying on God's promise and keeping His instructions close to his heart.
It was in Joshua's obedience to God's commandments that he was able to become an effective leader and an effective servant of God.
The question then is HOW DO WE SERVE GOD?
Loving God.
We know in Matthew 22:26-40, we are told that the greatest commandment is to love God with all your, mind, heart, and soul; and the second greatest commandment is to love others as you love yourself.
For many of us, love is an emotion that can be conditional.  But this is not the kind of love that is being required of us.  What God requires of us is unconditional love.  It is an unconditional commitment.  It is a decision.  So that even when an individual is underserving, we can still love.  It is only when we love unconditionally, that we will be able to serve. . . Not out of duty, not based on our resources, not out of pride . . . But out of love for God.
Walk in all His ways.  Obey God.
Ephesians 5:15-17 reminds us to be careful of how we walk.  We should be able to apply the will of God in our lives.  This would mean changes.  As we continue to walk with God, He will continue to mold us and transform us.  Often this would mean that we should be able to move out of our comfort zones and take the road less taken.  To become bold in our choices and continue to obey God in everything.
Hold fast to Him.
Life is much like a roller coaster ride, with a lot of ups and downs.  Our response is then to hold fast to God.  We have to hold tight and never loosen our grip believing that God will never let us down and will never disappoint.
Serve God with all your heart and all your soul.
1 Peter 4:10 says " Each one should use whatever gift he has received to serve others, faithfully administering God's grace in its various forms. "  Knowing this, we can no longer claim to have a valid reason not to serve.  We have all been given spiritual gifts which we are expected to use in order to serve Him.  We only have to ask ourselves — what is my calling?  Where am I called to serve?
Prayer in action is love.  Love in action is service.
During these times, we are constantly being challenged to step up and receive the challenge to serve God.  We are challenged to serve Him not out of ourselves, not with the condition or desire that we would be blessed. . . But rather to serve Him out of love.  To serve Him in obedience to His commandments.  To serve Him with all our heart, with all our soul, and with everything we have.