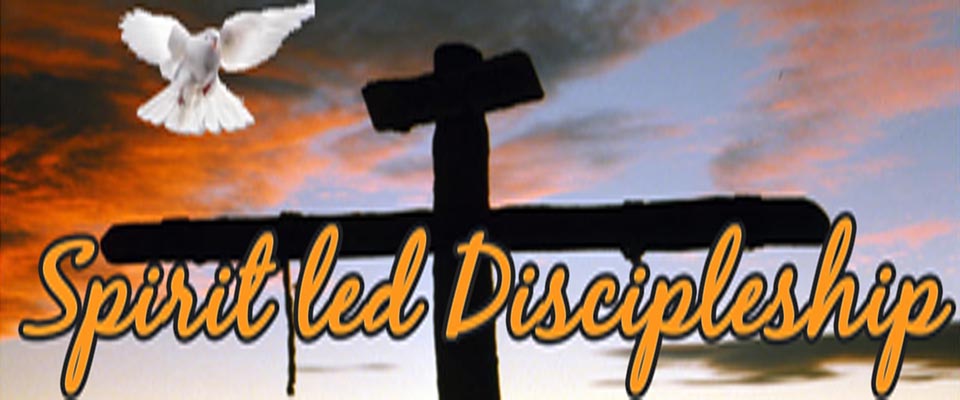 Discipleship is a command. We have been ordered to "Go and make disciples!"  In the process of being discipled and making disciples we become more intimate with God. . . And intimacy with God assures us of God's presence in our life. . . And in God's presence we can become distinguished.
More often than not people come to Christ because of what they see in us — when they see peace and restedness in our demeanor amidst the turmoil and trials  of this world, we become attractive to them — and they begin to ask — what do they have that I don't?  This is how we call people to be disicpled.
But why make disciples?  Because this is the only God-prescribed way to bring about salvation.  The question then that follows is:  can we do this on our own?  Can we have transformed lives on our own effort?  Can we effect change in the world around us by our own actions?  Can we become the hope of a lost and broken down world?
 The answer is in Romans 8:5-14.  By our own efforts and actions it will be impossible to change and have transformed lives . . . Because it is only the Holy Spirit who can instigate this transformation in us.  It is only the Holy Spirit that can see us through the changes.  And it is only the Holy Spirit who can bring us to the completion of God's plan for us.
 Bear in mind that this is only possible through the work of the Holy Spirit in our lives — because it is He who changes hearts and transforms lives.  He alone can equip us, teach us, remind us, convict us, help us, lead us, reveal to us, and counsel us to develop unconditional and sacrificial love . . . To make us humble and selfless . . . And to mold us into what God wants us to become.
Being filled with the Spirit, to be drunk with the Spirit means to be fully and completely controlled by the Spirit.  To be so intimate with God that we can feel and hear Him as He teaches us and convicts us. . .as He molds us and conforms us into the likeness of Christ Jesus.  When we allow this molding , this transforming into our lives then we allow ourselves to be used by the Spirit in order to touch other people's lives — so that intentionally or unintentionally we become the intervention they need so that they too can experience God's forgiveness and God's love in their lives.  That when they look at our lives and see God's peace and presence, they will understand that it is only through the salvation offered by Christ and the work of the Spirit that they too can be raised back to life.  This is discipleship.  Taking up Jesus' invitation to follow Him and to be discipled by Him through the Spirit so that He can make us fishers of men.