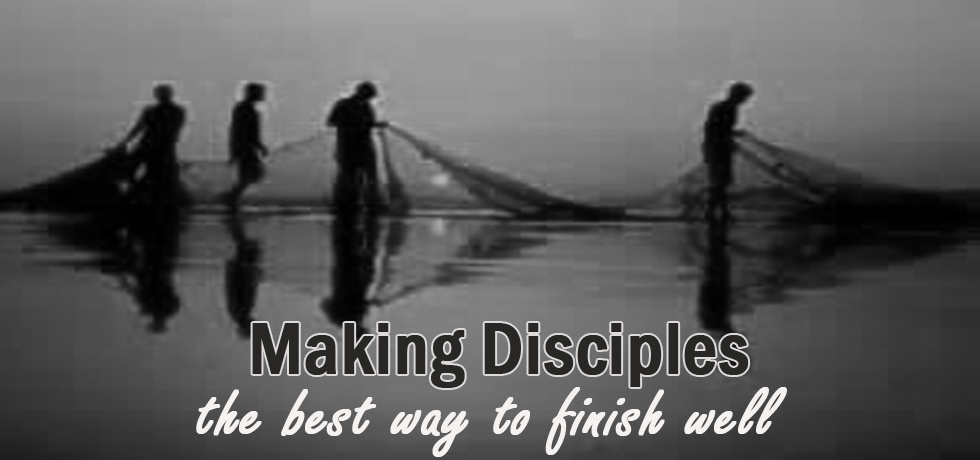 Whether, then, you eat or drink or whatever you do, do all to the glory of God. Give no offense either to Jews or to Greeks or to the church of God; just as I also please all men in all things, not seeking my own profit but the profit of the many, so that they may be saved.

Be imitators of me, just as I also am of Christ

                 1 Corinthians 10:31—11:1
At the beginning of each year, we take time out to write down our resolutions for the New Year.  We say we do this in order to become better persons for the coming year — but what about the rest of our lives?  Do we have to repeatedly make the same resolutions each year?  The problem is most of the time we end up not keeping those resolutions.
Paul gives us a simple remedy to this is to make only one resolution for the rest of our lives — and that is to make it our life goal to do everything for the Glory of God.  Not just for a year but for the rest of our life, so that in the end we may finish well.
Glory to God.  What exactly does this mean?
Glory is defined as a state of great splendor, or magnificence, or radiant beauty.  To give God the glory means to given Him homage, thanksgiving, praise, honor and devotion.
When we give glory to someone, we recognize his worth and godly attributes, but to give glory to God is to speak of Him in such a way that we convey the truth of what He has done in our lives so that we can worship Him  in thanksgiving, in humility and love.
But how exactly do we go about giving glory to God?  The most tangible and practical way to give God glory is to be witnesses and to witness His character to other.  This in essence is what the discipleship relationship is all about.
CCF defines discipleship as a process of bringing people to Jesus Christ and building them up in the faith towards Christ-likeness, for the purpose of spiritual multiplication resulting in the glory of God.
In a discipleship relationship, we enter into an accountability agreement to share with each other how God is transforming us, how God is shaping us and how God is making us more like Christ as we encounter His presence in our lives.
This is living out 1 Corinthians 10:31 — whether we eat, drink or whatever we do, we do it all for the glory of God.
In a world that we have been trained to be "me" centric we have to revolutionize our way of thinking.  The world does not revolve around our happiness, or our comfort , or our pleasure . . . The truth is that everything that happens, everything that exists, all creation was made for one purpose alone — to give God glory.
This is one important lesson that we need to learn.  Nothing is about us.  Everything is about God.
Whether a baby is born, or someone dies — it is not about the baby or the death, it is about God.  Whether we achieve success or undergo failure,  it is not about our strengths or weaknesses — it is about God's strength and His plans for our life.  Whether we laugh or we cry, it is not about the emotions or the situations that led to these emotions — it is about God's ability to give us comfort and show us His protective love.
So many verses in the bible refer to God's glory — Psalm 19:1, Isaiah 43:7, Psalm 50:15, John 17:4 but nothing sums it up as well as in Revelations 4:11
Worthy are You, our Lord and our God, to receive glory and honor and power; for You created all things, and because of Your will they [a]existed, and were created."
But God does not do all these things for His own good.  These things are done so that we may witness His character,  we may witness His faithfulness, we may witness His goodness. . . So in the end all these are done for our good.
We must however, return to God the glory so that we may not fall into the temptation of pride.  It is when we return to God the glory, when we become witnesses of His glory that we become reflectors of His light to others.  Our prayer should be like Paul, that with unveiled face, beholding as in a mirror the glory of the Lord, and be transformed into the same image from glory to glory, just as from the Lord, the Spirit . ( 2 Corinthians 3:18)
This is the challenge given to us — to be a disciple in order to make one.  To be imitators of Christ, so that the others who are watching us will be imitators of Christ too.
This is the best way to give glory to God — to be a disciple and to make disciples.
And if we make this our life's priority, our main goal — to be discipled and to make disciples in order to please God. . . And when we please God, we enter into a personal and intimate relationship with Him where we can witness firsthand how His faithfulness, His love, His protection, His power in our lives . . . And when we do and we humbly return to Him the worship and thanksgiving and praise . . . Then we acknowledge His magnificence, His splendor and His beauty . . . Returning to Him His glory while our lives become living testimonies to His character as we continue to reflect His light in our lives to other people.  If we can do this, then at the end of our lives we will hear Him say "well done good and faithful servant."