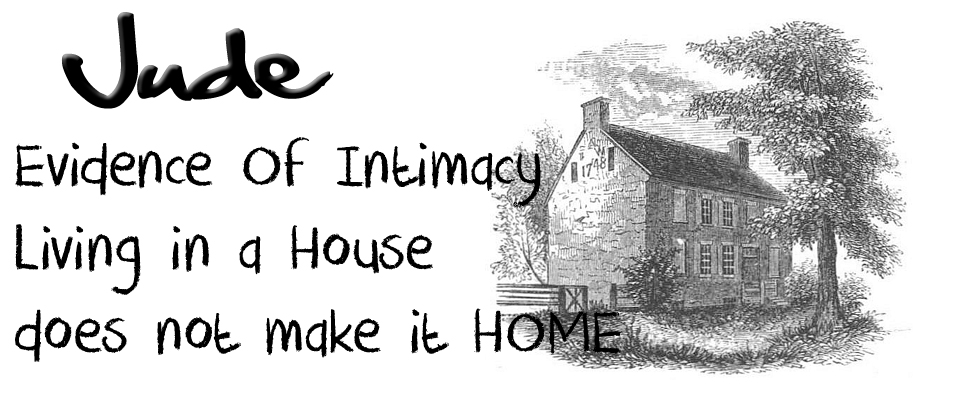 Jude was the half brother of Jesus.  He grew up with Him, knew Him but he did not connect with Him.  We can see in John 7:2-9 that they did not believe Him and they even mocked Him and was resentful of Him.  It was only after the Resurrection, that they came to know who He was.  (Acts 1:14)
It was ironic to be with someone all your life and still not know who He really was.  This is the same for most Christians.  We pray when we wake up, we pray before we eat, we pray at bedtime and yet we do not really make a connection to the Father or to Jesus.  Our Christianity becomes a religion, not a relationship.
But when we make that connection, something changes.  This is evident in the life of Jude.  When he finally accepted Jesus as his Lord and Savior, everything about him changed.  Because now he not only had knowledge of Jesus, but he understood.  This then becomes the greatest evidence of intimacy – UNDERSTANDING.
A common misconception that awe have often we threatened with is that we will lose our salvation if we sin.  Once we become adopted children of God our salvation is secure because our salvation is given to us by grace through faith.  Believing that we lose our salvation if we fall into sin is like saying that we can earn it back by our efforts.  But this we know is not true, because  Jesus' sacrifice was the ultimate payment for our eternal deaths and nothing we can do, no amount of good deeds can amount to that sacrifice.
We have to keep in mind that although our salvation is secure in Jesus Christ, this does not give us license to sin.  When we sin we will be forgiven but we can never escape the consequences of our sin.
The word  "kept" here is very significant since it denotes a relationship similar to a warden-prisoner relationship.  By being kept for Jesus this means that we cannot escape, that we in fact lose our identity in Him.  Because when we receive His salvation, we lose our rights and we are no longer our own because we have been bought for a price.