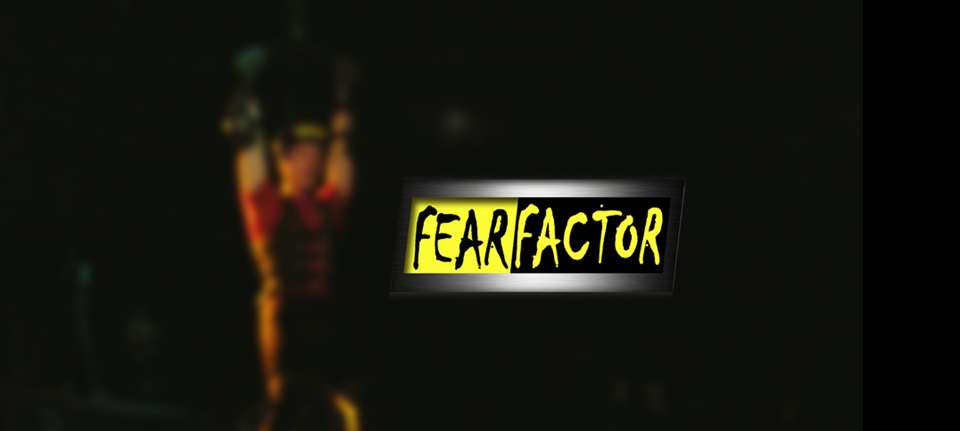 "For this reason I remind you to fan into flame the gift of God, which is in you through the laying on of my hands. For God did not give us a spirit of timidity, but a spirit of power, of love and of self-discipline. So do not be ashamed to testify about our Lord, or ashamed of me his prisoner. But join with me in suffering for the gospel, by the power of God."
2 Timothy 1:6-8 (NIV)
What are you afraid of? Are you afraid of your past failures or the prospect of your future? All of us have fears that cripple us from moving forward. Being filled with the power of the Holy Spirit liberates us from these fears. God's dynamic power enables us to bravely face our fears.
Paul writes to Timothy, his spiritual son in order to inspire and strengthen him as he prepares him for the task at Ephesus.  At this time, Paul is in prison.  He writes to Timothy to remind him of the gifts of the Spirit which he has received that will enable him to serve the church.
Be Filled and Be Freed.  Be Filled with the Spirit and Be Freed from Fear.
The Holy Spirit gives believers dynamic power; therefore timidity, cowardice, and slavery to fears are not from the Holy Spirit. When we are filled with the Holy Spirit, we are freed from fear and the bondage of sin.  Paul reminded Timothy not to ignore the spiritual gift given to him by God but instead use this gift to serve the church.
Do not neglect your gift, which was given you through a prophetic message when the body of elders laid their hands on you. (1 Timothy 4:14)  We do not need to wait for new gifts to empower us in accomplishing God's purpose. When we receive Jesus Christ into our lives, we have been given the Scripture to equip us for our good work (2 Timothy 3:16-17).  Just like the servant who did not invest but buried his talents out of fear (Matthew 25:25), we go against the Scriptures when we do not use our gifts.  Do not let anyone or anything intimidate you (1 Timothy 4:12-16). Timidity is a cowardly disposition that is rooted in selfishness.
One of the great hindrances in our ability to increase our gifts is fear.
The Spirit of God empowers and transforms us. Gideon was a scared Israelite in Old Testament times. But when Gideon finally obeyed God, he was changed from a timid, cowardly farm boy into a valiant, victorious warrior.
God set apart 300 heroic men under Gideon's command to fight the vast Midianite army. From the original 32,000 volunteers, God chose the 300 who had the courage to obey His commands (Judges 7; Deuteronomy 20:8).
Obedience does not necessarily equate to success. There will still be times that you will fail and make mistakes. But this should not discourage you.
What then is the antidote of fear?
"It is the Holy Spirit that enables us to serve God, and through Him, we can overcome fear and weakness. . . Talent, training, and experience cannot take the place of the power of the Spirit." Warren Wiersbe
"Hidden in failure is courage simply waiting for right perspective."
Discouragement does not change God's purpose. As long as you are at the center of God's will and your motive is to accomplish God's purpose, the victory is already yours. Failures may be great encouragements if it does fit God's purposes.
1. God gives us a Spirit of Power (Joshua 1:9)
We are given the power to stand valiantly and not tremble in the presence of hardships. Being strong and courageous comes from knowing the God who gives the commands (Deuteronomy 7:9) and being ready to obey.
2. God gives the Spirit of Love (1 Timothy 2:3-4; 10)
This allows you to sacrificially give yourself to other people because they too need the saving knowledge of God's love. Remember that God rejoices over one sinner's repentance. He is not impressed with the world's applause (Luke 15:10).
3. God gives us the Spirit of self-discipline or self-control. (2 Cor 9:24-27)
A sound mind (not emotions) should dictate our choices and actions (2 Timothy 4:5). We should guard our hearts and minds because the battle is waged on these two areas. Be vigilant of what the Holy Spirit is teaching you about His nature and His promises to you. This will also empower you to seize control of your thought life in times of discouragement. Fear ends where faith begins. We only delay and miss the reality of the fullness of God's purpose in our lives when we let our fears defeat us. When we choose to step out by faith to trust and obey God, we will overcome our fears.