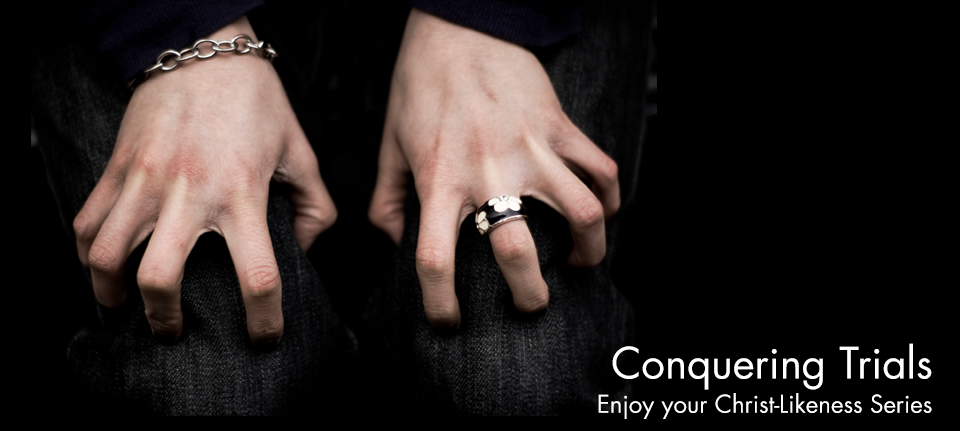 Tradition dictates that at the start of every year, we come up with resolutions for the New Year.  We often make resolutions to lose weight, spend less, pay off bills, and so many other things — but the question is — how many of these resolutions do we actually complete at the end of the year?
As followers of Christ what should be our resolution for the new year?  This brings us home to our primary purpose why we are here in church today which is to make loving committed followers of Christ who will make loving vomited followers of Christ up to the 3rd and 4th generation in obedience to the Great Commission.
This is can only be done through DISCIPLESHIP.  So in effect our resolution should be  to grow in Christ-likeness year after year so that I will eventually have disciples who will do the same.
The question then is: AM I MORE CHRIST-LIKE TODAY THAN BEFORE?
Unfortunately many of us are not aware that we are supposed to be Christ-like.  We may have believed that being saved is the main purpose of our Christianity.  We all have our reasons and purposes for living but these are not God's purposes for us.  John Calvin said "All who are ignorant of the purpose for which they live are fools and madmen."  But on the other hand, if we know our purpose in life, this makes us excellent.  What does being excellent mean?  Being excellent means that we function solely and fully according to the purpose for which we have been designed and created.
Think about it — if an iphone was used for another purpose other than what it was designed for, would it be useful?  If you used an iphone for driving a nail into the wall rather than for calling, would it serve it's purpose?
If something is used for something other than its purpose, they malfunction and eventually get destroyed.  In our case, if we use our lives for another purpose other than what God has created us for then we would not become excellent and will never achieve our full potential.
A Disciple is a believer of Jesus Christ who is in a lifelong process of being built up in the faith towards Christ-likeness for the purpose of spiritual multiplication resulting in the glory of God.
This is our main purpose why we have been called by God.  We were not called simply to come to Sunday service or just to be saved.  God has something greater in store for us!
Romans 8:28-29 says  And we know that God causes all things to work together for good to those who love God, to those who are called according to His purpose.  For those whom He foreknew, He also predestined to become conformed to the image of His Son, so that He would be the firstborn among many brethren.  This is God's main purpose for us as Christians — to be conformed to the image of His Son.
Paul tells us in Colossians 1:28 We proclaim Him, admonishing every man and teaching every man with all wisdom, so that we may present every man complete in Christ.  In everything we do, we have to be constantly aware of this. . . That we show Jesus Christ in our life. . . Because we were made for the purpose to bring glory to God.
There are hindrances to this. . . More often that not we lack intentionality and power.  So what should we do?  Find a motivation strong enough to keep us moving towards the goal and more importantly not to rely on our own strength and power but rather depend on God for strength and power to keep running the race.
It is only in this way that we can enjoy our Christ-likeness.  That we can see the process of being conformed to the image of Jesus Christ as something to look forward to and not something that has to be done out of obligation or duty.  That we received our discipleship with open arms and delight in the process of accountability.  Let us imitate Christ Jesus and empty ourselves, become humble and obedient to God's will (Philippians 2:3-16)
Remember: A life full CHRIST
C—conquest and victory over sin (selfishness and pride)
H—hope
R—rejoicing
I—inspiration
S—success
T—thankfulness
. . . To have a life powered by the Holy Spirit and be what God wants us to be!