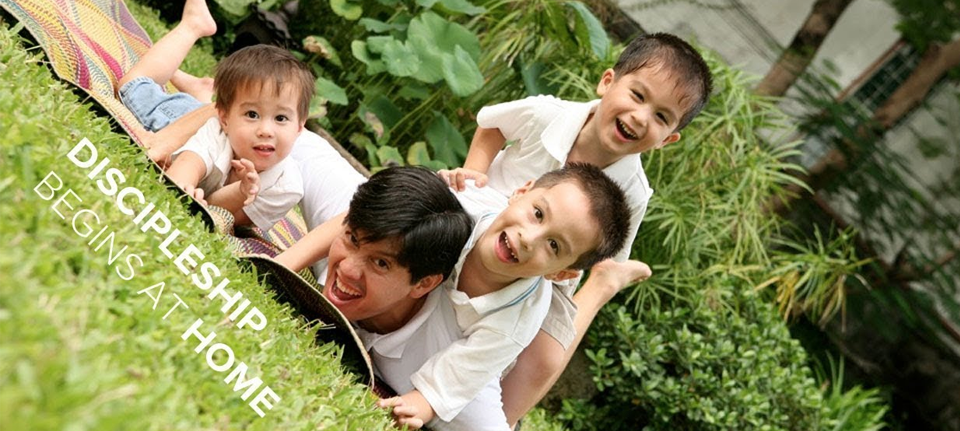 "The people served the Lord all the days of Joshua, and all the days of the elders who survived Joshua, who had seen all the great work of the Lord which He had done for Israel… All that generation also were gathered to their fathers; and there arose another generation after them who did not know the Lord, nor yet the work which He had done for Israel. Then the sons of Israel did evil in the sight of the Lord and served the Baals."
Judges 2:7;10-11
Christianity is just one generation away from extinction unless children are discipled or parented well. Our Christian faith is not automatically passed on to the next generation. Parents who follow the Lord cannot be guaranteed that their children and grandchildren will also know and follow the Lord. As Judges 2:10-11 states, the third generation after Joshua did not know the Lord and they did what was evil.
We have to constantly remember that discipleship begins at home.  It is the parents' responsibility to intentionally disciple their children by connecting them to God and helping them become like Christ. Discipleship and service begin at home, especially with the father leading. Although the school and the church can augment the training of the children, they can never replace the critical role of parents in shaping the next generation. Parents have the greatest influence on their children.
Fathers, do not provoke your children to anger, but bring them up in the discipline and instruction of the Lord. – Ephesians 6:4
Parents, particularly fathers have been commanded to raise their children in the love and fear of the Lord.  This is a special instruction given to fathers.
Children, obey your parents in the Lord, for this is right.  Honor your father and mother (which is the first commandment with a promise), so that it may be well with you, and that you may live long on the earth.—Ephesians 6:1-3
This is a commandment given to children.  We are commanded to obey and honor our parents.  It does not require that our parents become perfect for us to do this.
1 Samuel 2 tells us the story of Eli.  Although Eli was a man of God, his children did not grow up in the Lord.  He did not disciple his children at all. This emphasizes to us that it how we live our life that shows our Christianity.  It is how we live our life that will show others specially our children how we love Jesus.
Today our children are being discipled by the world, by social media, by technology.  They are the iY generation.  They become artificially mature, low EQ's.  They are detached from reality, they live in a virtual world.  They have an entitlement mentality and sadly develop blurred values.  Casual and premarital sex, abortion, prostitution, alcoholism and homosexuality are now acceptable.
This is our reality.  And the reminder that discipleship begins at home is timely.  The responsibility to change this falls squarely on our shoulders, most specially on the fathers.   Surprisingly, research shows that a father who follows the Lord has an even stronger influence than the mother on the children when it comes to spiritual matters.
Ephesians 6:4 and Colossians 3:21 are commands directed to fathers.  A father is not to exasperate his children but rather to nourish them and to instruct them in the things of the Lord. How does a father exasperate his children? By shouting, saying negative words, being sarcastic, criticizing them, and having unrealistic expectations. A father must be what he wants his children to be because they will become what he is.  To be effective, a father should copy God who is the perfect father. He knows and provides for our every need, not always our wants (Matthew 6:31-32). He only gives us what is good for us.
There are no perfect fathers, but fathers can love perfectly.    We must always remember that God is the perfect father for all.  Your inner restlessness will be rested when you realize that you are God's child, and He loves you perfectly. You can become a child of God through faith in Jesus Christ to be your Lord and Savior.  For the parents, especially fathers: To connect this generation and the next to God, you must first be connected to God our Father. You must have a personal relationship with Jesus, in order to pass it on to your children.
Until you experience the loving Father and child relationship with God, you will find it hard to effectively disciple your children. Discipleship begins at home, and it begins with you.