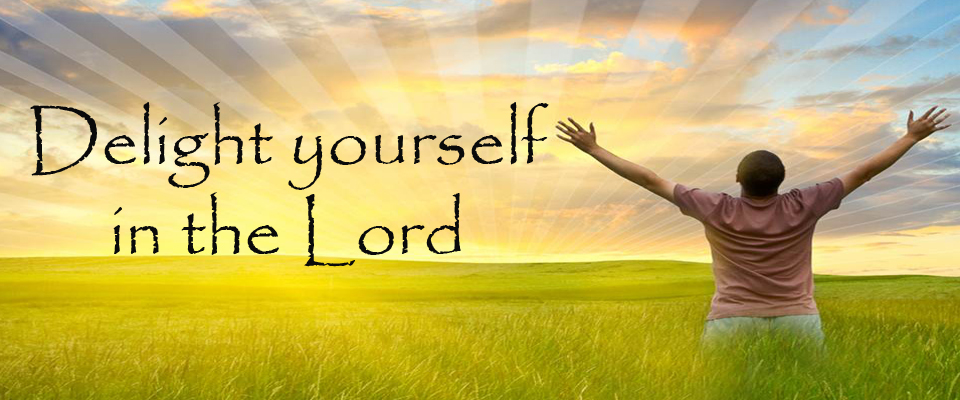 "Delight yourself in the LORD, and he will give you the desires of your heart" Psalm 37:4
Being presence driven like Moses should be our ultimate goal. We inhabit a purpose driven world, but in Exodus 33: 14-16, Moses shows us that more than our purpose in life, more than our race to the fulfillment of our goals it is important that we remain presence driven so that we can reach our promised land.
What are some of the proofs of being presence driven?
1. God is pleased with us (Exodus 33:16)
2. We are distinguished
What then is the secret of being presence driven?
Get excited with God. Expect God to be God, to always be the victor. Enjoy God.
"Delight yourself in the LORD, and he will give you the desires of your heart" Psalm 37:4
Think about the last time you got excited about something – diamonds, a new car, a new pair of shoes, a boyfriend/ girlfriend? Do you remember the feeling? This should be the same feeling we have for God. We should become excited with God. To have an insatiable desire to know all about Him, to be compelled to get closer to Him. To become fascinated with Him.
If we want to become favored, to become distinguished, to become rested . . . to become presence driven. . . we should learn to delight ourselves in the Lord. Delight is defined as a high degree of pleasure, enjoyment, rapture; something that gives us great pleasure. It can also be defined as something that gives great pleasure to, satisfaction or enjoyment.
Unfortunately, for many God is not a source of delight but rather a duty. The command to delight in God has become a duty. Delighting means enjoying God to a point of always being in God's presence but the tragedy is many are not. This is why many are easily discouraged and disheartened, they do not understand what it means to delight in the Lord. They do not have the right motivation. They have lost track of what is really important. We place value in the created things, but have forgotten to take delight in the Creator. We have focused on the gifts, rather than on the Giver. This kind of thinking has led us to the wrong behavior.
We need to correct our thinking based on truths. Truths about God and truths about ourselves. We need to correct our view of God so that we can find delight in the presence of God.