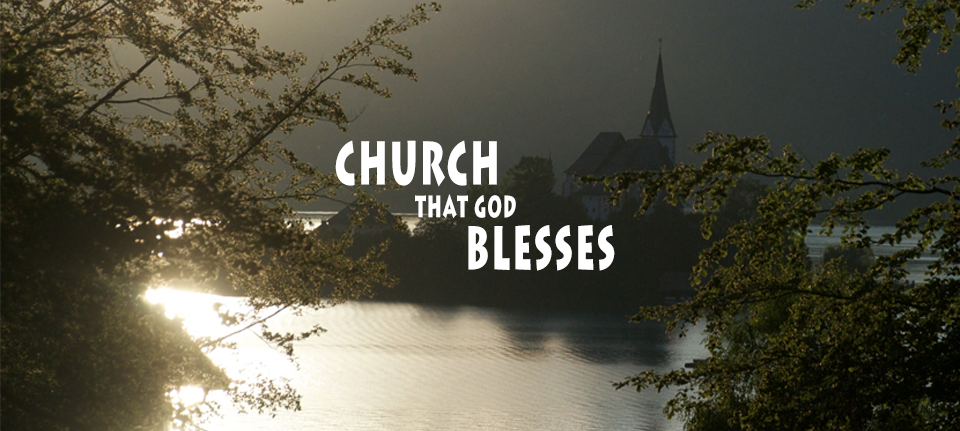 Scripture:  Acts 2:1-47
We must always bear in mind that the church is not the structure, but rather it refers to a group of followers of Christ. . . which is us.  Much like the first century Christians, we too should remember that it is in our fellowship that the church of God is recognized.
It is the desire of the Father to bless and build up His church.  It was really a part of His plan.  It was part of His agenda.  In Matthew 16:18 Jesus says to Peter "I will build My church on this rock."  This reminds us that that it was Jesus who started the church and it is He upon whom the church is built to carry out the Father's plan of redemption.  The building of a church is not dependent on the people, but rather it is solely dependent on Jesus' power.
The church is also the bride of Christ. (Ephesians 5:27) and it is because of this that it is His will to bless the church.  This is the very heart of God's redemptive plan and through which He can reach out to those who have yet to know Him.  It is through His blessing and grace that the church is able to share to many others the story of God's love and grace. . .and this is something we need today.
It is only through a healthy and blessed church that we can effect change in ourselves, in our families, in our community, in our country and eventually the world.  It is through the hope that we can offer that we can heal this hurting world.  We are being sent out as His witnesses (Acts 1:8)
The Great Commission was given to us so that we may become the hope of this world.  If the early church did not persevere and obey Jesus' command, then we would not be believers today.  But because they obeyed the command to "Go and Make Disciples", they were blessed and they became a forcible movement so that they were able to keep the church alive today.
That is why satan is targeting the church.  He wants to divide and discourage so that churches falter and die. . .and when they do, the church is unable to fulfill the Great Commission.
After the initial excitement during the first century church, where thousands where added to their number, they came to a plateau.  It was then that Jesus called the apostle Saul, who was sent to the gentiles.  And this became an even bigger boost to the explosion of people who came to Jesus.  It was because of this that the church is what it is today.
Unfortunately for most churches today, they have lost focus.  Many have concentrated on programs and ministries but lost track of the initial purpose of the church.  We must understand that in order for God to bless His church, we must be aligned to His purpose, and that is to bring salvation to the world.
Today, many churches are realizing that we are missing the point and that is why there is a shift to go back to DISCIPLESHIP.  And this is what we have in CCF, and this is our response to the Great Commission.
What did the first century church do to be blessed?
1. We must be filled with Holy Spirit through prayer so that we can have supernatural powers to do the impossible.
2.    We must have a bold single-minded message that: God is actually  doing something miraculous in our midst.  Changed lives.
These are not myths.  Being in a discipleship relationship is Jesus' last instruction to us in order for us to have transformed lives.  Often though, we choose to disobey this command.  We choose to be complacent and let others do the work.  We often forget that the command was given to all who are followers of Jesus.
3. We must lovingly and sacrificially support one another as family to each other.
This is the purpose of Dgroups (discipleship groups).  In Acts 2:42, we see the even the first century Christians "spent their time listening to the teaching of the apostles.  They shared everything with each other.  They ate together and prayed together."
4.     We must be both local and global. (Acts 2:5-8)
5. We must be gracious to allow every gift in the body to be used. (Acts 2:17-18)
6. We ought to grow, even exponentially as people with a new purpose… a new life trajectory and enjoy their new found lives in fellowship with others.