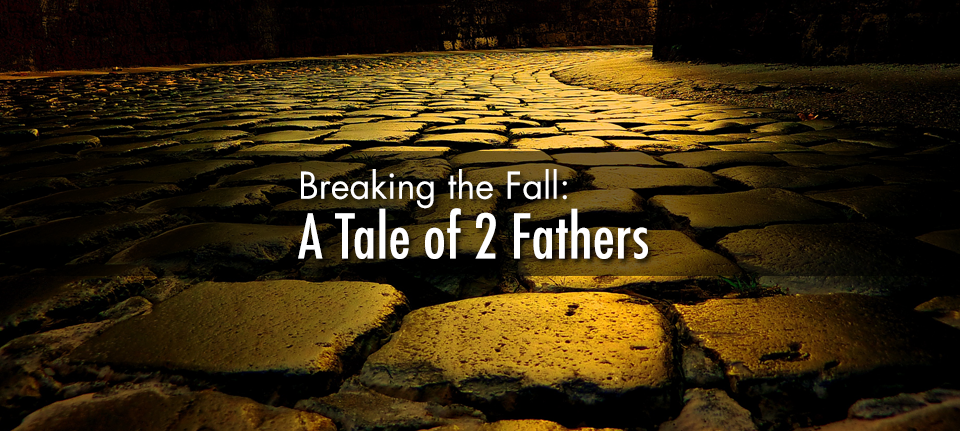 Scripture: Genesis 3:1-15; 20-24
The Villain:
He is known as Lucifer, the deceiver, the father of lies, the destroyer, and the father of the fallen. In Scripture, Lucifer is described as being immensely beautiful and that is why in everything he uses to tempt us are all enticing. In Genesis 3:6, this is what he used to tempt Eve – Eve saw that the fruit was a delight to the eyes and was good to eat. . . and she desired to become wise. This shows our true nature as human beings, we are easily drawn to anything that will satisfy us, things that appeal to us, things that we see are attractive – this is part of our vanity, part of our self pride, which is our downfall. This too was Lucifer's source of downfall.
He is the Destroyer. He aims to destroy – destroy what? REALATIONSHIPS. This is what he did in the Garden of Eden – destroy the relationship between God and man. This is the Destroyer's handiwork – he pits us against each other and in the process destroys the relationship that has been built. In this particular passage, we see that he did not only break our relationship with others, but he broke our relationship with God. It was at this moment that he severed our ties from the most important relationship of our existence.
Before the sin, man walked alongside God. We could hear His voice. When God said that we would die, he did not mean it literally – but the moment Adam and Eve took a bite from that fruit, their hearts died. That was the same moment we lost our first love. Instead of being naturally draw near to God, our hearts became callous and we developed this new affection for the things of this world. That was this villian's masterplan, his main agenda — to keep us separated from God's intended love for us, to keep our hearts dead. 1 John 2:16 says "for all that is in the world – the desires of the flesh and the desires of the eyes and the pride of life – is not from the Father but is from the world."
 But this is not where the story ends. This story is not about fear or defeat. This is a story of victory, a better and more perfect masterplan. The point of looking at the character of the villain is not to understand how sinister or terrible he is but rather it is being told for us to better understand our hero – to see how beautiful, how powerful, how gracious, how merciful our God is.
The Hero
If the villain clothed himself with pride, our hero was draped in humility. (Philippians 2:6-11). When Jesus died on the cross, He re-defined what winning meant. It may have been an extremely painful process, but it made a lot of sense. Because if you are fighting for something, it usually is painful – and He was fighting for something. Something very important and something very close to His heart. And that moment He was receiving all that lashes, when He was carrying that cross — He was fighting for us.
The villain arms himself with lies, but Jesus says "I am the way, and the truth, and the life. No one comes to the Father except through Me. If you had known Me, you would have known My Father also. From now on you do know Him and have seen Him."
The villain came to divide and destroy. Jesus Christ came to rebuild and restore. Romans 5:10-11 For if while we were enemies we were reconciled to God by the death of his Son, much more, now that we are reconciled, shall we be saved by his life.  More than that, we also rejoice in God through our Lord Jesus Christ, through whom we have now received reconciliation. Clearly, this was God's masterplan in our rescue. Jesus is the hero.
The villain uses beauty to hide his empty promises, but our Hero's humility bears true power. The villain feed us nothing but lies, but our Hero declares truth in our lives. The villain came to divide and destroy, the Father sent His Son to rebuild and restore us to Himself. The Bible in essence is a story of a loving Father fighting for and winning back His rebelling children. And that is the purpose of grace – to win back our hardened and lost hearts. It reminds us that more than anything this world can offer us, Christ is more beautiful and more valuable. . . and infinitely more desirable.
But the sad truth is that in our everyday life we insist to live as if we were the heroes and God was just our sidekick. We go about our day sprinkling a dash of Jesus everywhere we see fit. We insist on doing the heavy lifting. . . forgetting that all that has already been done. We often think that we can take care of our own problems, not bothering to bring them to God. Believing that on our own, we can find salvation.
We are not the heroes of our story. We can't save ourselves, and we sure can't save others. We are incapable of fulfilling the demands of sin. We are incapable of covering up our shame, of redeeming ourselves. We need to realize that we need an unfailing hero to defeat an unrelenting villain.