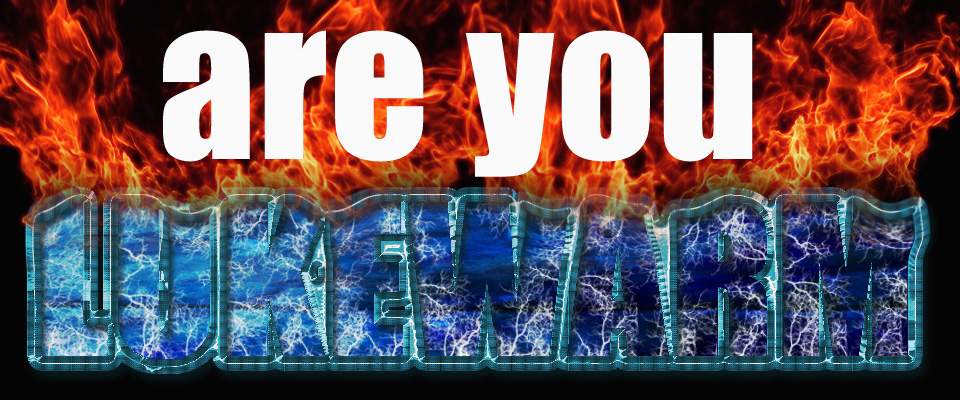 15 "I know all the things you do, that you are neither hot nor cold. I wish that you were one or the other! 16 But since you are like lukewarm water, neither hot nor cold, I will spit you out of my mouth! 17 You say, 'I am rich. I have everything I want. I don't need a thing!' And you don't realize that you are wretched and miserable and poor and blind and naked. 18 So I advise you to buy gold from me—gold that has been purified by fire. Then you will be rich. Also buy white garments from me so you will not be shamed by your nakedness, and ointment for your eyes so you will be able to see. 19 I correct and discipline everyone I love. So be diligent and turn from your indifference.
20 "Look! I stand at the door and knock. If you hear my voice and open the door, I will come in, and we will share a meal together as friends. 21 Those who are victorious will sit with me on my throne, just as I was victorious and sat with my Father on his throne.
Revelation 3:15-20
Lukewarm is defined as being moderately warm; having or showing little ar-dor zeal or enthusiasm' bring indifferent, halfhearted or apathetic. In verse 15,Jesus expresses distaste at us being lukewarm in our intimacy with him. Knowing this we should then ask ourselves where are we in our intimacy with him?
We can fool ourselves, convince ourselves that we are intimate with God, but God sees our hearts and if we are not passionate about Him and for Him, if we opt to become by-standers and not get involved in a relationship with Him, He will spit us out of his mouth. God commands total and unyielding surrender to His will, when we give ourselves half-heartedly we are choosing to be lukewarm in our relationship with Him. When we delay obedience or only partially obey His commands, we are holding back from Him. . . And He detests this.
When we were chosen, we were called for a purpose — our purpose is to share the gospel of Salvation to others. When we choose to become bystanders, we become content in a sedentary Christian life defeating that purpose. If we do not involve ourselves in God's ministry– we become useless to the kingdom of God.
When we content ourselves in a lukewarm we relationship with God, we open up ourselves to the temptation of a slow fade from the light of truth. Being content to stay in a lukewarm, sedentary Christian lifestyle will push us far-ther and father away from God. And the father away we are from the source of life, the more prone we are to be-comes preys to temptation.