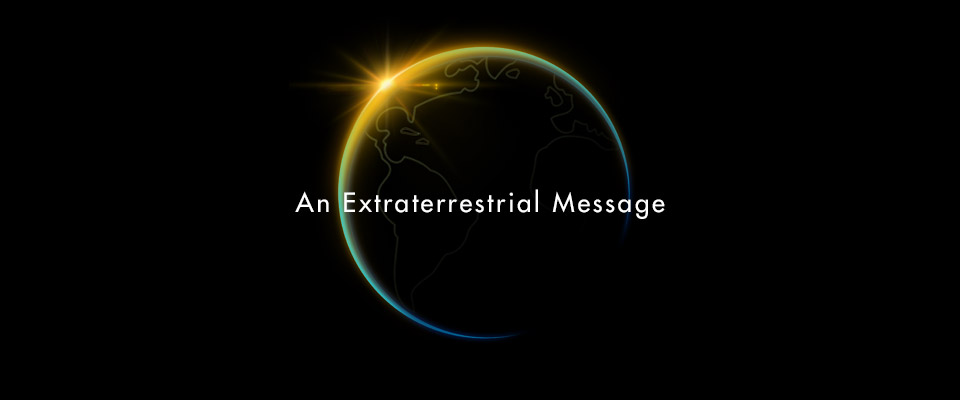 Do you realize that the bible is in fact a one-of-a kind supernatural document? It is truly a divine book or, as some could consider "extraterrestrial origin" outside our time and space domain. In one integrated design the New Testament is in The Old Testament concealed and The Old Testament is in The New Testament revealed.
Evidences of the Bible's divine origin lie in the hidden messages throughout the book. For example, did you know that the names in the Adamic line through Seth, when combined, chronologically give an amazing summary of the Gospel? If uninteresting records like genealogies bring out astonishing messages, then this indicates that there is no trivial passage or sentence or word in the Bible. God's fingerprints is stamped all over the book and this gives us confidence that the message of the Bible is something we should learn, cherish, and apply in our lives.
The Challenge
God knows the end from the beginning (Isaiah 46:10). The connections of events in the scripture did not happen by accident or by mere reaction, but every detail is there deliberately by God's design. So here is the challenge for us:
Find out what the Bible says
The best way to read and study the bible is to be in love with God. Be passionate to know God through His word. This spiritual discipline cannot be delegated. Our unique environment today provides us advanced information appliances and Internet resources to make bible-reading easily. The one place where you can grow your bible reading is in a small group. Join a small group of committed followers of Christ who are in love with Him.
Find out what is really going on
We live in the age of deceit, if we are clueless about what's going on around us, we are an easy prey for deception. Seek to know the truth around. The more you know about the biblical scenario and the more you know what's going on, the more you will realize that we truly live in the end times.
Your Action Plan
What is God calling YOU to do? "Raise the bar" on your personal walk with Him. Commit to a systematic program to really learn your Bible individually and as a family with your children and household members. Respond to His calling NOW! What you know now is not just for your head knowledge and personal consumption. Jesus commanded us to go and make disciples, to be His witnesses to the people surrounding us. The amazing truths of the word of God should impact your priorities toward Him so that God's purpose and plan be realized in your life.